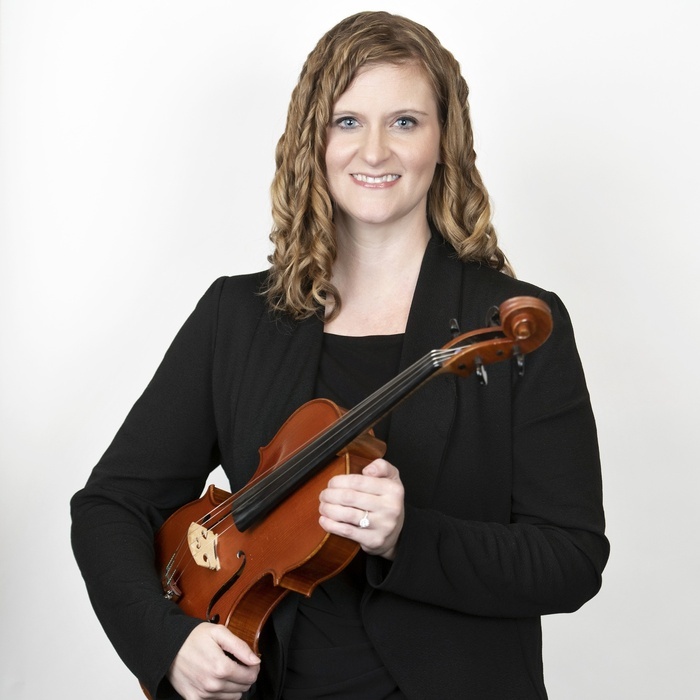 Abby Hendricks started playing the Viola when she was 4 years old, studying under Sherida Josephson until she graduated from Valley High School in 2001. She performed with the DM Symphony her senior year of High School, 2000-2001. Hendricks attended Oberlin Conservatory and graduated from Oberlin Conservatory with a Viola Performance degree in 2005. Hendricks moved back to Des Moines in 2005 and attended Drake University to earn her Masters of Arts and Teaching.
In 2006 Hendricks auditioned for the Des Moines Symphony Orchestra and rejoined the viola section. Along with performing in the Des Moines Symphony Abby Hendricks also has been teaching Orchestra to young musicians in the West Des Moines Community Schools for 15 years. Hendricks comes from a family of musicians and teachers. Hendricks enjoys being a mom to her daughter, riding bikes, going to movies, and spending time with her family. 
Abby has been a member of the Des Moines Symphony since 2006.