The mission of the Des Moines Symphony Youth Orchestras and Ensembles is to provide young musicians of Central Iowa an opportunity to expand their musical and social perspectives while performing challenging, yet age-appropriate repertoire.
Participation in the Youth Orchestras builds upon the musical instruction students receive through their private lessons and school music programs. Musicians audition in August for Des Moines Youth Orchestras Conductors, who determine appropriate orchestra placement. Mid-season auditions are offered in December for musicians participating in fall sports. Musicians must be enrolled as active participants in their school music program to be eligible for participation in the Des Moines Symphony Youth Orchestras.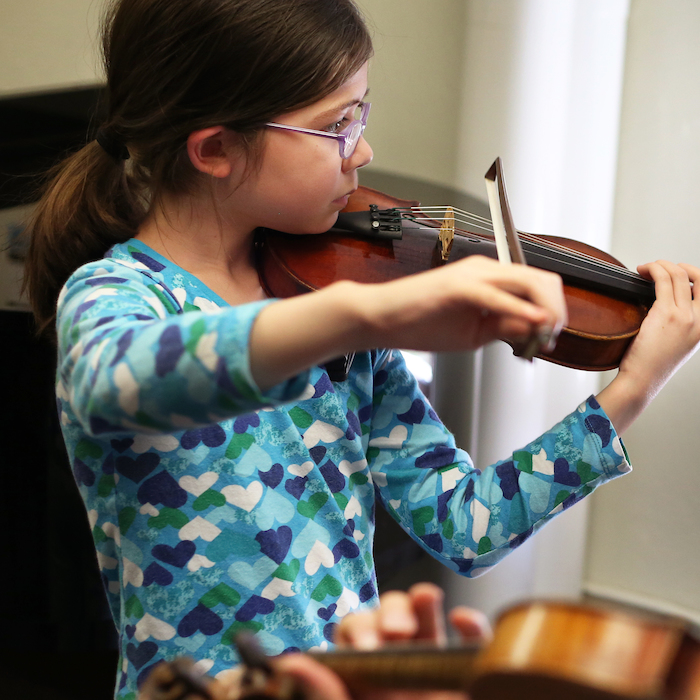 Auditions
All Des Moines Symphony Youth Orchestras current and prospective musicians must audition each year.  For these auditions, musicians are asked to prepare a short musical selection which demonstrates their current ability level.  Audition pieces do not need to be memorized or performed with accompaniment.  Auditioning musicians will play for the following Youth Orchestras and Wind Ensemble Conductors, who will place musicians in the ensemble that is most appropriate to their current ability level:
Musicians in grades 1-6: Mr. Meyer
Musicians in grades 7-9: Ms. Senger
Musicians in grades 10-12: Mr. Giunta & Mr. Meunier
These auditions generally last about 2-3 minutes and are scheduled by reservation. Auditioning musicians will not be asked for scales or sight-reading. Auditioning percussionists will need to audition on snare drum, timpani or xylophone.
2022-2023 Season Auditions 
Auditions for our 2022-2023 season will take place on Tue Aug 30 and Wed Aug 31, 4-7pm at The Temple for Performing Arts. 
To schedule an audition, please e-mail academy@dmsymphony.org.  Please include your student musician's name, instrument and 2022-2023 grade level in your e-mail to us.