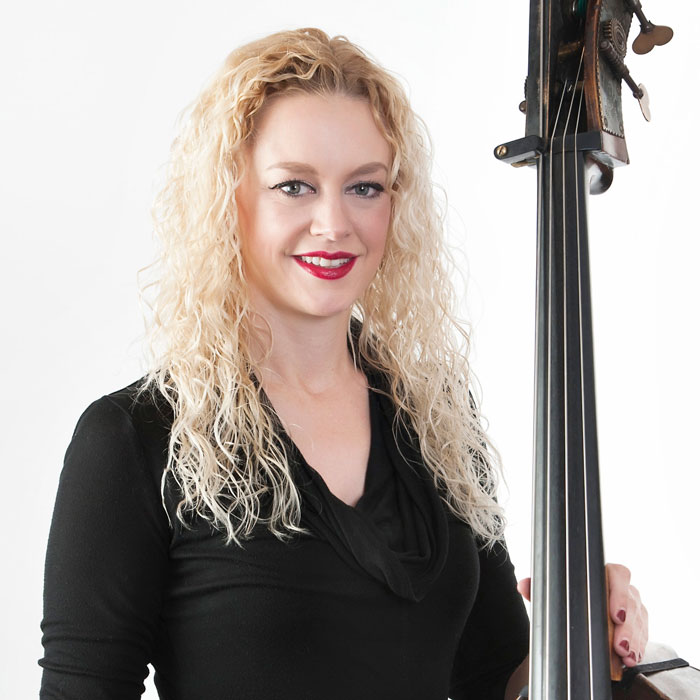 A native of Fargo, North Dakota, Ashley Eidbo began playing the bass at age ten. She earned a bachelor of music degree from the University of Minnesota as a student of Chris Brown, and a master of music degree from Indiana University as a student of Lawrence Hurst. After noticing the musical instrument accessory market was lacking products specifically designed for double bassists, she started her own line of stool cushions and accessories. She currently resides in Coralville, Iowa.
Member of the Orchestra since
2010
Most memorable experience with the Orchestra
Playing with Leslie Odom Jr. in 2018.
How I got started playing my instrument
I began playing the bass when I was 10 years old in my school orchestra.
Favorite composer
Beethoven or Mahler
Hobbies
Sewing. baking, and organizing
Other than classical music _____ is on my iPod
Other than classical music, just about every genre is on my iPod.