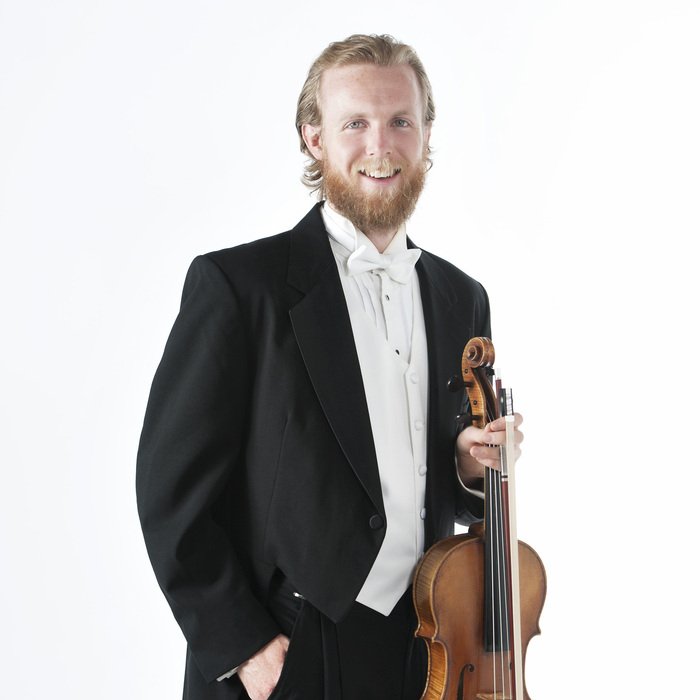 Benjamin Burgdorf is an artist seeking to expand the possibilities and alter modern perceptions of classical music. This is accomplished through his work as a passionate performer and educator. 
As a classical performer, he served as acting principal violist with the Des Moines Symphony for the 20'-'21 & 21'-22' seasons before joining the section in 2022. Prior engagements include performing with the Belin Quartet, a founding member of Lux String Quartet from 2013-2018 (named 2015-16, 2017-18 Classical MPR Class-Notes Artist), section violist with the Quad City Symphony, a member of the funky jam band Improvestra, a travel-blogging, improvising street artist in Wormwood, and a frequent collaborative soloist with composers both locally and nationally. Burgdorf regularly collaborates with the Laurels String Quartet in Minneapolis and has also enjoyed substitute engagements with Orchestra Iowa, Mankato Symphony, and the South Dakota Symphony. 
In addition to classical engagements, Burgdorf enjoys his time on the stage at rock shows, having shared the stage at sold-out shows with Dessa, Jeremy Messersmith, and the Trans-Siberian Orchestra. 
As an educator, Burgdorf maintains a full Suzuki studio of the next generation of violinists and violists. He draws inspiration from his students daily while guiding them through the joyous process of music-making. 
When not teaching or performing, you might find Benjamin tending his bee colonies, gardening, playing chess far too late into the evening, or simply enjoying the company of friends and loved ones.