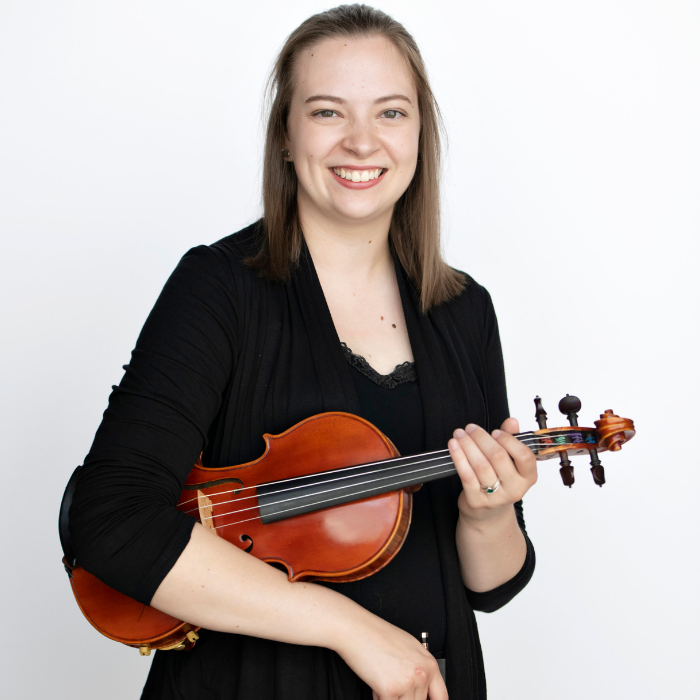 Bethany Washington is a member of the second violin section with the Des Moines Symphony Orchestra. She also performs in the first violin section of the Waterloo-Cedar Falls Symphony. Formerly, Bethany was a member of the Macon Symphony Orchestra in Georgia.
Bethany received her Masters in Violin Performance at the University of Northern Iowa. In 2018, she graduated summa cum laude from the Robert McDuffie Center for Strings at Mercer University. Past teachers include Steve Koh, Ross Winter, Amy Schwartz-Moretti, David Kim, David Halen, Robert McDuffie, and Samantha George.
Bethany began playing the violin at the age of four through the Suzuki method. She has completed Suzuki Units 1-4 of teacher training and currently teaches at the UNI Suzuki School. She lives in Cedar Falls, IA with her husband.