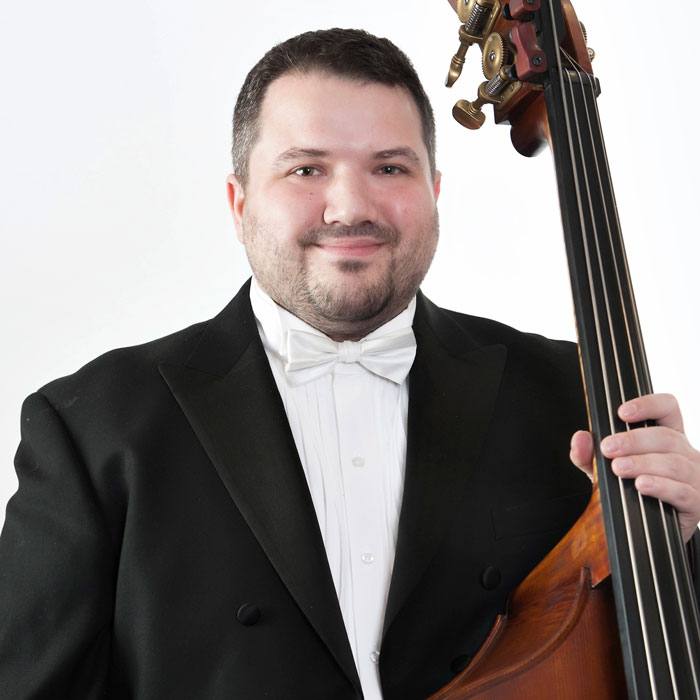 Brett Wagner is a member of the Bass section with the Des Moines Symphony Orchestra. Residing in Chicago as a freelance musician, he plays in various ensembles in the Chicago metropolitan area as well as the upper midwest. Native to Hutchinson, KS, Brett earned his Bachelor of Music Performance at Wichita State University under the direction of Dr. Mark Foley. He also earned a Masters in Music Performance and a Performance Certificate at DePaul University under the direction of Chicago Symphony Bassists, Robert Kassinger and Michael Hovnanian.
When not performing, Brett is a Senior Supervisor of the Ravinia Festival Box Office, summer home of Chicago Symphony as well as various classical and popular acts. He also enjoys following sports, engaging in politics, and being in the company of his family as well as the many friends he has met across all of his travels.
Brett has been a member of the Des Moines Symphony since 2016.