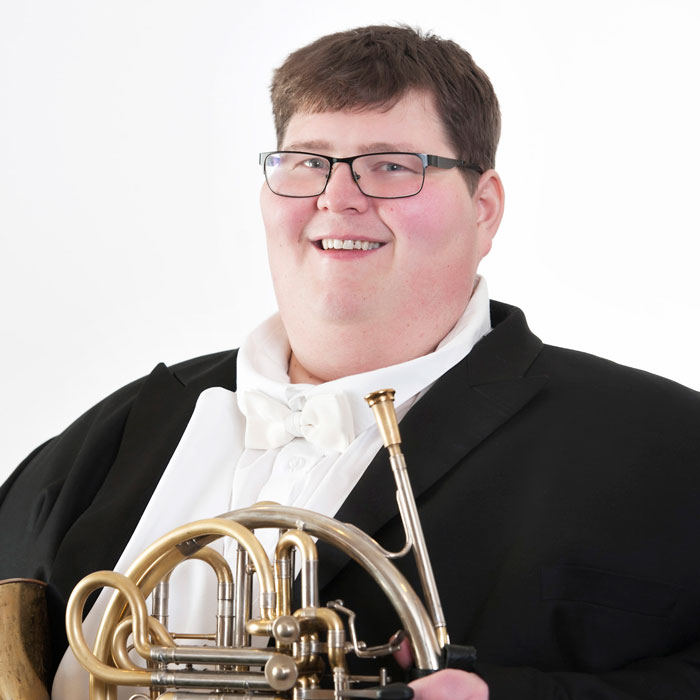 Josh currently serves as a Lecturer of Music at Iowa State University where he runs the horn program and teaches brass methods. In addition to Iowa State University, he teaches horn at Simpson College and maintains a private horn studio in Des Moines.
As an orchestral performer, Josh performs as 4th Horn with the Des Moines Symphony, 3rd Horn with the Quad City Symphony and Utility Horn with the Omaha Symphony.
Josh holds a B.M. in performance from the University of Iowa and a M.M. in performance from the University of Nebraska.
Member of the Orchestra since
2014
Most memorable experience with the Orchestra
Bruckner 4 and Brahms 4 were highlights. I also really enjoyed Don Juan and Til!
How I got started playing my instrument
In 5th grade, I lucked out and found my soulmate in the horn. I also found an extraordinary educator right out of the gate. A few great teachers later and here I am!
Favorite composer
Mahler or Bruckner, it's a toss up.
Other than classical music _____ is on my iPod
Probably I Robot (Alan Parsons) or something Tom Waits. I'm a child of the 80's and 90's who listens to music of the 70's and spends his time performing music of the 1800's, go figure!