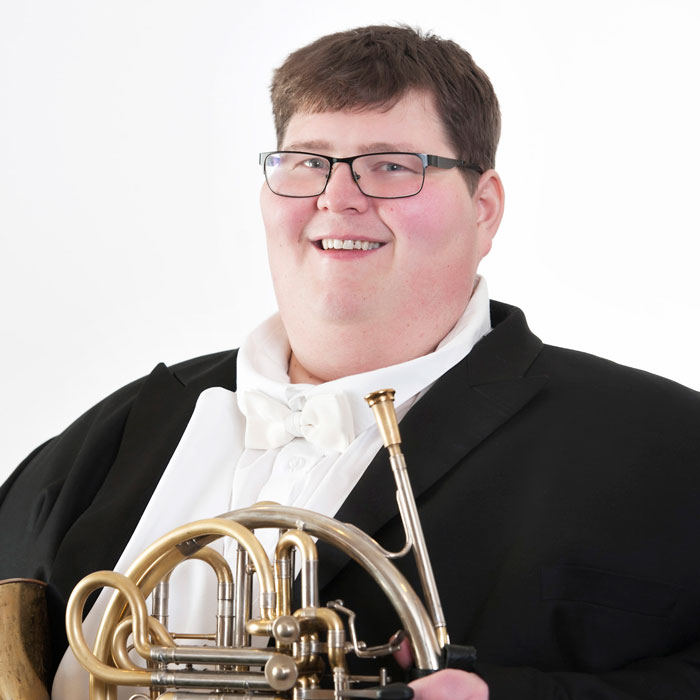 Josh currently serves as a Lecturer of Music at Iowa State University where he runs the horn program and teaches brass methods. In addition to ISU, he maintains a private horn studio in Des Moines and conducts the Des Moines Horn Club. As an orchestral performer, Josh appears as 4th Horn with the Des Moines Symphony, 3rd Horn with the Quad City Symphony, and Utility Horn with the Omaha Symphony. Josh also performs in Broadway shows at the Orpheum Theater in Omaha and the Civic Center in Des Moines.
Josh has a mission to provide all aspiring horn players an opportunity to better their craft. All students should have access to a quality music education, including horn lessons, regardless of income or geographic location! Josh holds a B.M. in performance from the University of Iowa and an M.M. in performance from the University of Nebraska. When he isn't driving to a "gig" he can be found roaming the Iowa backroads in a cool car or on a motorcycle.
Josh has been a member of the Des Moines Symphony since 2014.