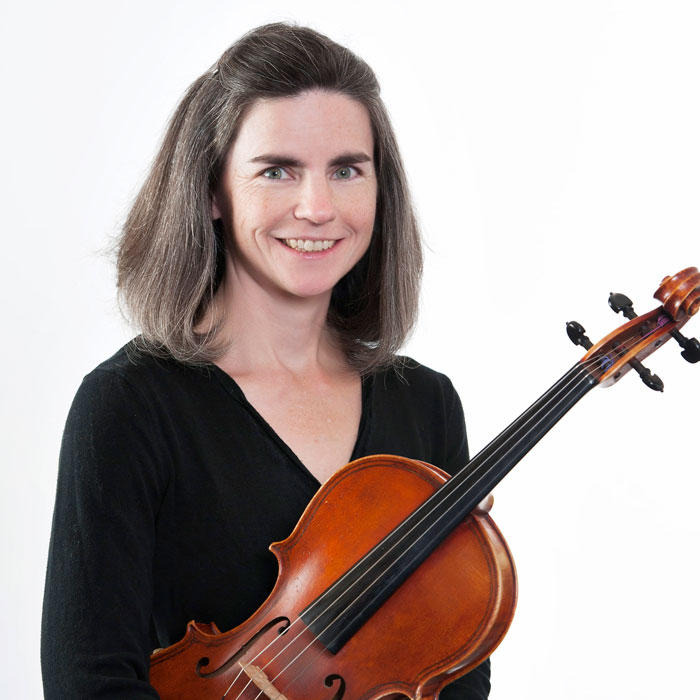 Nathalie Cruden received her Bachelor's degree in Music Performance from the Eastman School of Music in 1992. While there, she was a student of John Graham and studied chamber music with the Cleveland Quartet. Other teachers include William Preucil Sr., Heidi Castleman, and Mark Jackobs. 
She has participated in the Aspen MusicFestival, the Heidelberg Schloss-Festpiele, the Quartet Program, and Piccolo Spoleto. While at ESM, Nathalie was a founding member of the Eastman Baroque Strings, a quintet that gave performances with Karl Haas and Paul O'Dette. Other founding members were Jonathan Manson and Jonathan Talbot. She also performed extensively with the new music ensemble, Musica Nova.
Nathalie was the Principal Violist of the Cedar Rapids Symphony (2001-2007), and Principal Violist of the Cedar Rapids Opera (2001-2007). She taught viola at Grinnell College (2001-2006). Other orchestral experience includes playing with the Minnesota Orchestra, the Omaha Symphony, the Charleston Symphony, the Savannah Symphony, and the North Carolina Symphony, the Lyra Baroque Orchestra, as well as many orchestras in Eastern Iowa. She is currently a member of the Des Moines Symphony. 
Committed to chamber music, Nathalie has been a guest artist with the Hill House Chamber Players and the Maya Quartet and most recently has performed quartets on the Sensory Friendly Concert series with members of the Des Moines Symphony. This past summer, she also enjoyed making music with the Belin Quartet. 
Nathalie is a native of Iowa City where her musical life began at the Preucil School of Music. She maintains a private teaching studio in Ames. In her free time, she enjoys chasing garbage trucks with her son.
Nathalie has been a member of the Des Moines Symphony since 2015.