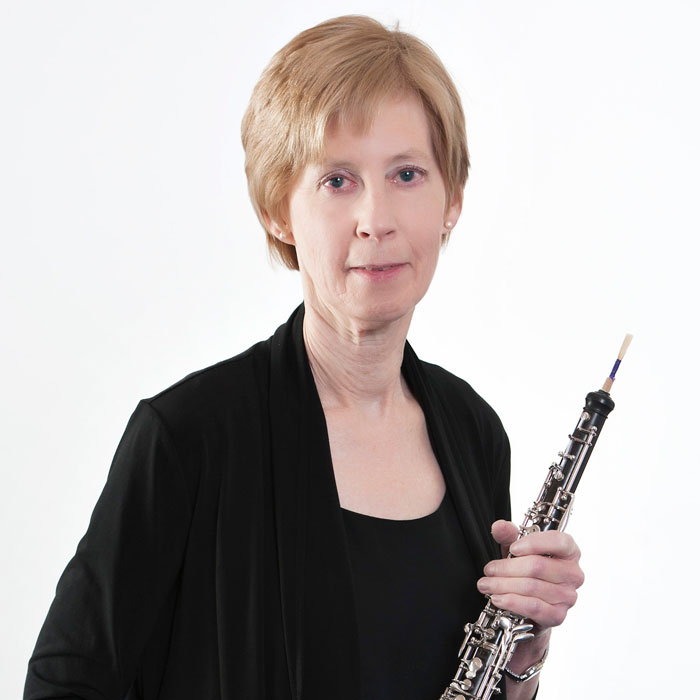 Susan Odem received her Bachelor of Music degree in oboe from the University of Missouri-Kansas City and the Master of Music degree from Drake University, where she studied with Jay Light. She is a member of the Des Moines Symphony and of several chamber ensembles, including the Lyric Winds, the Bruch Trio, and the Amadeus Trio. In addition to a private studio of double reed players, Ms. Odem teaches double reeds at Simpson College and Central College and is a teaching artist of Double Reeds Methods, Music Theory, and World Music at several area colleges and universities.
Member of the Orchestra since
2002
Most memorable experience with the Orchestra
This changes each time I think about it, but playing Mahler's Sixth Symphony could be it.
How I got started playing my instrument
I got started playing the oboe because Mr. Bosco told my parents I'd get a free instrument and three free reeds if I would play the oboe. Little did they know...
Favorite composer
Brahms
Favorite solo piece
Saint Saens' Sonata for oboe and piano
Other than classical music _____ is on my iPod
Jazz, Victor Jara, and The Beatles