On March 3 & 4, 2020, the Des Moines Symphony welcomed students from across the Des Moines metro area to the Civic Center to experience a concert designed just for them. Through this annual program, Central Iowa fourth- and fifth-graders learn in depth about orchestra instruments, composers, and music in their classrooms and then visit the Symphony for one of our four school-day concerts.
At these concerts, the Des Moines Symphony's Youth Orchestra musicians play side-by-side with the professional orchestra. Campbell Helton, a freshman in the Youth Orchestra and winner of the annual Concerto Competition, performed her winning piano piece for the students. 
Throughout the concert, Maestro Giunta introduced students to the instrument families and demonstrated a number of familiar tunes as well as well-known classical pieces. Students heard everything from Beethoven's Symphony No. 8 to the Imperial March from Star Wars. 
The 2020 Youth Concerts are made possible through generous gifts from Prairie Meadows and supporting sponsors Corteva Agriscience, Wells Fargo, and John Deere. The Symphony Academy Youth Orchestras made possible through the generosity of The Fred Maytag Family Foundation.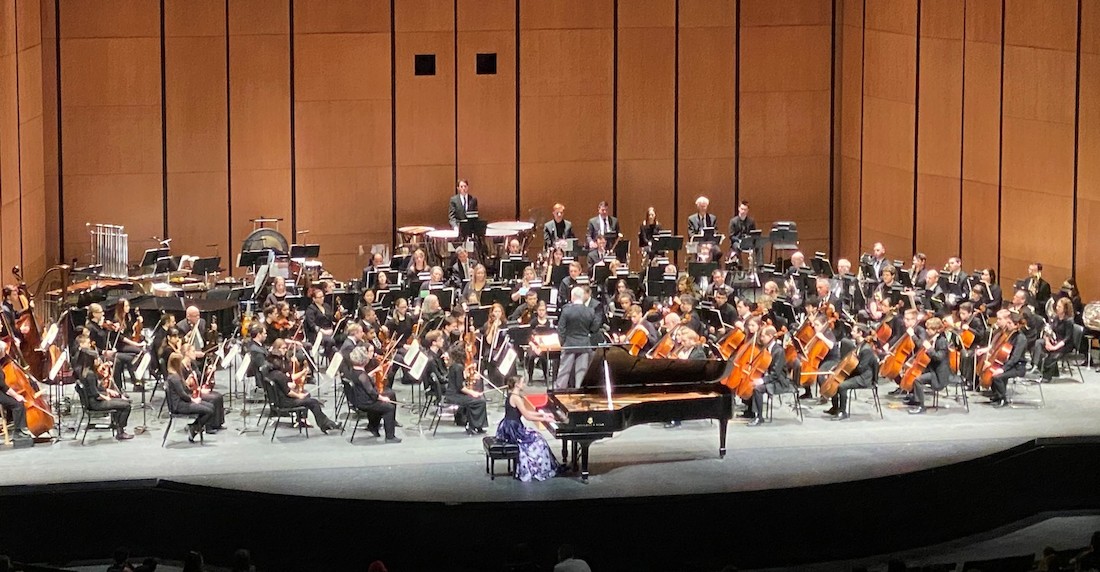 Campbell Helton performs with the Des Moines Symphony & Youth Symphony