On a Wednesday night in early March, the halls of the Temple for Performing Arts were filled with exuberant sounds created by the Des Moines Symphony Academy's newest ensemble, the Youth Jazz Orchestra. Under the direction of Nate Sparks, the Youth Jazz Orchestra gave its premiere concert celebrating works of the Afro-Cuban tradition.
The ensemble also presented original works by composer Kyle Athayde, leader of the "Kyle Athayde Dance Party" a New York and San Fransisco-based big band that performs Athayde's original compositions and arrangements. Athayde worked with the ensemble personally during a rehearsal session prior to the performance.
The addition of a Jazz Orchestra to the roster of ensembles supported by the Des Moines Symphony Academy presents a new way for students to enjoy and appreciate instrumental music. Jazz music emphasizes rhythm, improvisation, and includes works from composers often underrepresented in traditional classical music.
If you would like to learn more about the Academy's Youth Jazz Orchestra or any of the other ensembles, or are interested in joining the Academy as a student, you can find more information here or email Joshua Barlage at Joshua@dmsymphony.org.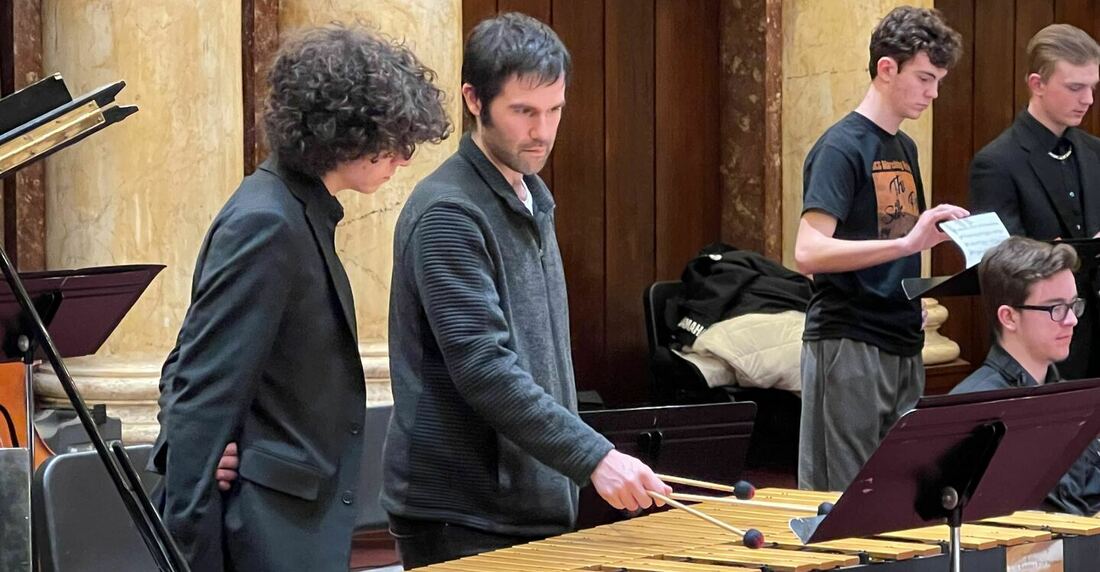 Kyle Athayde works with Symphony Academy Students