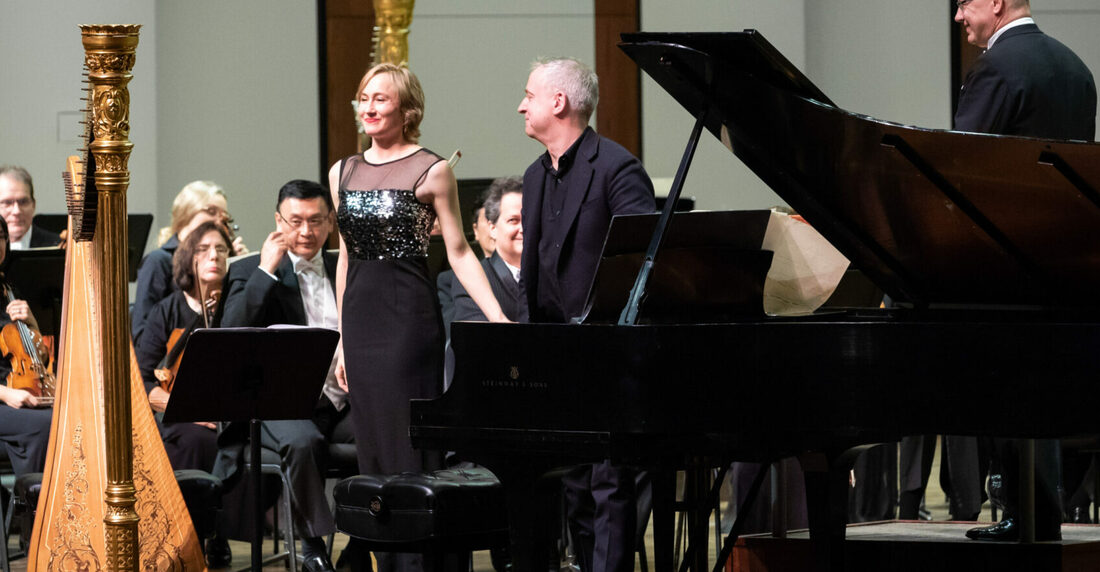 The Des Moines Symphony has been selected as one of thirty orchestras across the United States and Canada to take part in the League of American Orchestras' Virginia B. Toulmin Foundation Orchestral Commissions Program.
The unprecedented national consortium ensures that new works by women composers, each commissioned by the League, will be infused in orchestra seasons to come, with multiple performances throughout the country. The consortium's initial six lead orchestra-composer pairings were previously announced, with more than eighty orchestras applying for the additional twenty-four spots.
The new consortium, comprised of orchestras from nineteen U.S. states and Canada, pairs the Des Moines Symphony with composer and pianist Wang Lu. 
"It's a great honor for the Des Moines Symphony to be a part of this groundbreaking and unprecedented program. The League's efforts to elevate new works by women composers will enable participating orchestras to not only bring the composers into our communities, but also, to positively impact our audiences who will engage with this music."

Joseph Giunta, Music Director & Conductor
The Virginia B. Toulmin Foundation Orchestral Commissions Program is an initiative of the League of American Orchestras, in partnership with American Composers Orchestra (ACO) and supported by the Virginia B. Toulmin Foundation. The program seeks to increase the programming of works by women and nonbinary composers on orchestra stages.
Networking, mentoring, career development, and community engagement opportunities are built into the program. Consortium orchestras were required to demonstrate a commitment to engaging the composers in rehearsals, networking opportunities, and education or community engagement activities, and orchestras receive funds for marketing efforts and to support composer attendance at performances.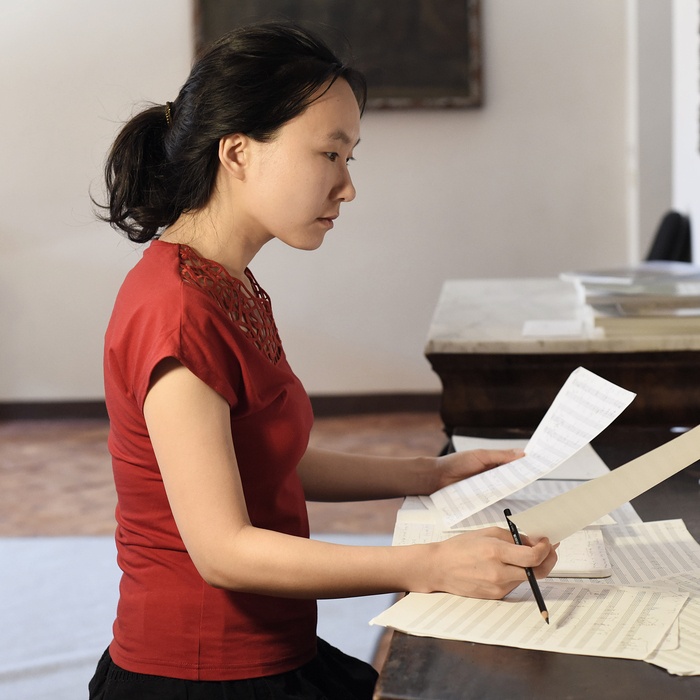 Composer and pianist Wang Lu writes music that reflects a very natural identification with influences from urban environmental sounds, linguistic intonation and contours, traditional Chinese music and freely improvised traditions, through the prism of contemporary instrumental techniques and new sonic possibilities.
She is currently an Associate Professor of Music at Brown University, after receiving her doctoral degree in composition at Columbia University and graduating from the Beijing Central Conservatory of Music. Wang Lu's works have been performed internationally, by ensembles including the Ensemble Modern, Ensemble Intercontemporain, Chicago Symphony Orchestra MusicNOW, Minnesota Orchestra, Boston Lyric Opera, American Composers Orchestra, Orchestre National de Lille, Holland Symfonia, Shanghai National Chinese Orchestra, Taipei Chinese Orchestra, Musiques Nouvelles, Le Nouvel Ensemble Moderne, International Contemporary Ensemble, Talea Ensemble, Alarm Will Sound, Ensemble Dal Niente, Third Sound, Yarn/Wire, Curious Chamber Players, The Crossing Choir, Ensemble Pamplemousse, Argento, the Aizuri Quartet, the New York Virtuoso Singers, Momenta Quartet and violinists Miranda Cuckson, Jennifer Koh, pianist Shai Wosner and Joel Fan among others.
A 2020 recent recipient of the Wladimir and Rhoda Lakond award from American Academy of Arts and Letters, Wang Lu has also received the Berlin Prize in Music Composition (Spring 2019 residency) and was a 2014 Guggenheim Fellow, and she has received commissions from the Koussevitzky Foundation at the Library of Congress and the Fromm Foundation at Harvard. She won first prize at Le Nouvel Ensemble Moderne's Young Composers Forum in 2010 and shared the Tactus International Young Composers Orchestra Forum Award in 2008. She was selected for a Tremplin commission by IRCAM/Ensemble Intercontemporain in 2010 and the International Composition Seminar with the Ensemble Modern in 2012. She has also received two ASCAP Morton Gould awards.
Wang Lu's music was programmed on festivals such as the 2022 New York Philharmonic's Sound On series curated by Nadia Sirota, 2014 New York Philharmonic Biennial, MATA Festival, Cresc. Biennale in Frankfurt, Gaudeamus Music Week, Tanglewood, Cabrillo Music Festival, Beijing Modern, Pacific and Takefu festivals in Japan, Mostly Mozart, Aspekte Festival in Salzburg, Mizzou International Composers Festival, and the Havana New Music Festival. She has also been a resident at the Civitella Ranieri Foundation and Hermitage Artist Retreat. Collaborations have included an installation at Brown University's Cohen Gallery with artist Polly Apfelbaum and an evening of poetry and music with poet Ocean Vuong. In 2019, her music was featured on portrait concerts at Miller Theater with ICE and Yarn/Wire, with Ensemble Recherche in Paris, and with Ensemble Mosaik plus soloists Ryan Muncy and Wu Wei in Berlin. In 2021, her projects include Aftertouch a flute electronic and video piece for Claire Chase's Density 2036; a solo piano work Lacuna for Shai Wosner in honor of Chinese American architect I.M. Pei; a new work for the LongLeash trio supported by New Music USA; November Airs for the Talea Ensemble commissioned by the Fromm Foundation at Harvard University; At Which Point a new choir and electronic work for The Crossing, and episode V of TV opera desert in, produced by the Boston Lyric Opera.
Wang Lu is the current Vanguard Emerging Opera Composer at the Chicago Opera Theatre (2020-22). On March 4th her full-length chamber opera The Beekeeper in collaboration with librettist Kelley Rourke was concert premiered at Chicago's Athenaeum Center.
Her upcoming projects include a new chamber work commissioned by the Berlin Based Ensemble Mosaik, and a commission from the Barlow Foundation for soprano and large ensemble with the Seattle Modern Orchestra.
Of her portrait album Urban Inventory, released in March 2018, Alex Ross wrote in the New Yorker, "I've listened at least a dozen times to the composer Wang Lu's new album, "Urban Inventory" (New Focus Recordings), and remain happily lost in its riotous maze of ideas and images. Every moment is vividly etched, drenched in instrumental color, steeped in influences that range from ancient Chinese folk music to the latest detonations of the European avant-garde… The sense of loneliness that emerges at the end of "Cloud Intimacy" lurks behind all of Wang Lu's meticulous frenzies: it is of a piece with the essential solitude of composing, of sitting in silence and dreaming of a music that has never been heard."
Watch for the Des Moines Symphony's collaboration with Wang Lu on an upcoming season!