A core part of our mission is to "create outstanding educational opportunities." Through the Academy, we work with hundreds of students each week in one-on-one lessons and ensemble activities. The Fred & Charlotte Hubbell Visiting Artist In Residence Program sends inspiring guest artists into area schools every year. And each spring, we invite fourth graders from all over Central Iowa to hear the Orchestra perform at the Civic Center in four special performances over the course of two days.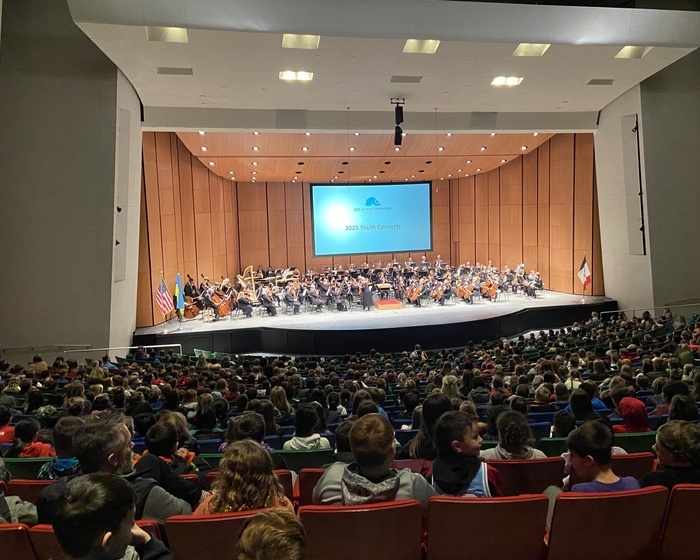 Photo: Nearly 5,000 school children learn about the Orchestra.
During those four performances, nearly 5,000 school children are introduced to our Orchestra. They experience the magic of live symphonic music, many of them for the first time. This year, the program featured beloved favorites, from Mozart's Marriage of Figaro to Holst's The Planets. It also featured new works by inspiring young composers. Audiences heard Valerie Coleman's Seven O'Clock Shout, accompanied by a personalized video straight from the creator (check out the video at the bottom of this page)! 
Prior to the concerts, educators and their students received an online concert package including lesson plans, a Teacher's Resource Guide and instrument demonstrations to help prepare students for their concert experience. From instrument families and composers to famous repertoire and concert etiquette, students fully experienced what it means to attend a live performance.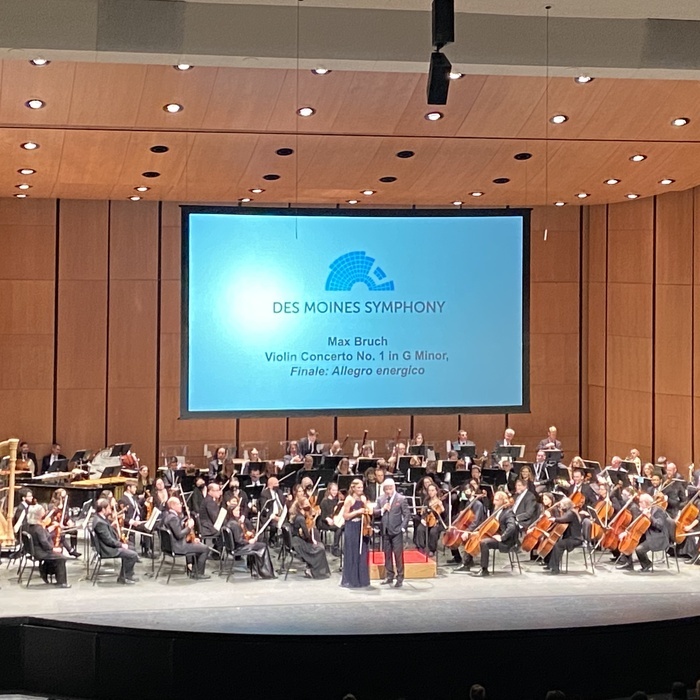 Photo: Campbell Hamilton, Des Moines Symphony Youth Symphony violinist and senior at Roosevelt High School, performs a movement from Bruch's Violin Concerto No. 1
Members of the Des Moines Symphony Youth Symphony also had a very unique experience: They played alongside our professional Orchestra musicians during a side-by-side rehearsal and during the concerts! The winner of the annual Youth Symphony Concerto Competition even performed as the guest artist for the Youth Concerts, playing in front of a packed house. 
These programs are made possible through the generous support of Douglas B. Dorner, M.D. & Carole Villeneuve and Corteva Agriscience.