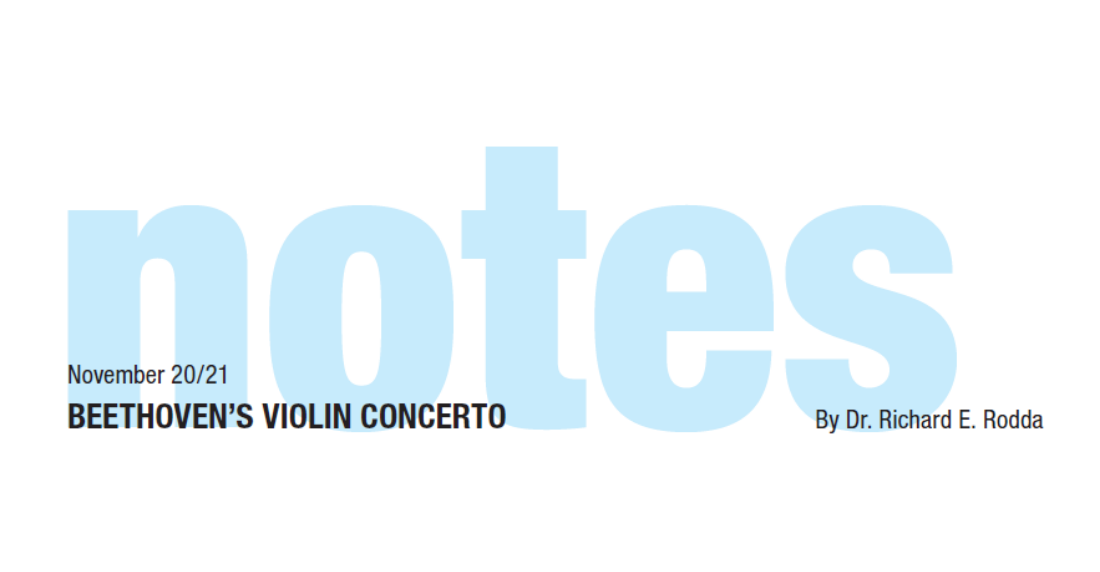 ANNA CLYNE was born in 1980 in London but has become a major figure on the American music scene. She studied at Edinburgh University and the Manhattan School of Music, and now teaches at Mannes/The New School in New York City. During a five-year residency with the Chicago Symphony Orchestra, she composed six works (the double-violin concerto Prince of Clouds was nominated for a Grammy), gave workshops in the city's schools and juvenile detention center, and worked with residents in the memory care unit of a nursing home. Her Masquerade is woven around English folk melodies. In its single, closely integrated movement, the Seventh Symphony of JEAN SIBELIUS is the culmination of both the 19th-century evolution of the form as a unified creation and his development as a composer. The Violin Concerto of LUDWIG VAN BEETHOVEN, written when he was 36, is one of his most satisfying compositions. "This was the period of perfect balance in Beethoven's creative life," wrote musicologist Theodore Front, "balance between expressive and sensuous elements, between youthful impetus and mature serenity, between 18th-century playfulness and Romantic introspection."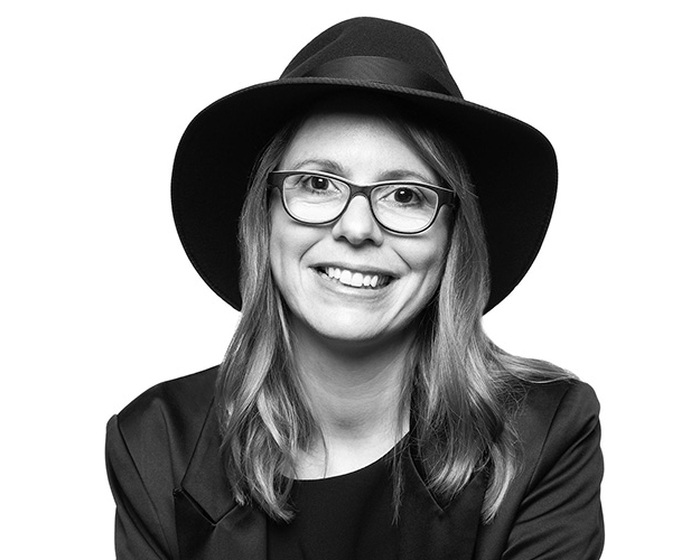 ANNA CLYNE
Born March 9, 1980 in London.
MASQUERADE
• First performed on September 7, 2013 in London by the BBC Symphony Orchestra, conducted by Marin Alsop.
• These concerts mark the first performance of this piece by the Des Moines Symphony.
(Duration: ca. 5 minutes)
Anna Clyne was born in London in 1980, studied music from early in life, began composing at age eleven, and received her undergraduate training at Edinburgh University and Manhattan School of Music. Clyne is now a member of the composition faculty of Mannes/The New School in New York City, and serves as Mentor Composer for the Orchestra of St. Luke's Inaugural DeGaetano Composer Institute and the Scottish Chamber Orchestra's Associate Composer. Her career has been on a meteoric trajectory since she completed her training. Clyne's dedication to both education and collaboration are evidenced by her extended residency with the Chicago Symphony Orchestra (2010-2015), when she not only composed six works for the ensemble — including the Grammy-nominated double-violin concerto Prince of Clouds — but also conductedworkshops with the Chicago Public Schools. She has also led seminars and master classes at prominent American and European schools and institutions. Anna Clyne's honors include eight ASCAP Plus Awards, Hindemith Prize, Charles Ives Fellowship from the American Academy of Arts and Letters, and Clutterbuck Award from the University of Edinburgh; she also received a grant from Opera America to develop a work titled Eva, about the German-born American post-minimalist sculptor Eva Hesse (1936-1970).
Clyne wrote that Masquerade, commissioned in 2013 for the "Last Night of the Proms" at London's Royal Albert Hall, "draws inspiration from the original mid-18th-century promenade concerts held in London's pleasure gardens, where people from all walks of life enjoyed a wide array of music and other forms of entertainment, from the sedate to the salacious. The work derives its material from two melodies. For the main theme, I imagined a chorus welcoming the audience and inviting them into their vanished world. The second theme, Juice of Barley, is an old English country-dance melody and drinking song that first appeared in John Playford's 1695 edition of The English Dancing Master."
The score calls for piccolo, two flutes, two oboes, English horn, two clarinets, bass clarinet, two bassoons, contrabassoon, four horns, three trumpets, three trombones, tuba, timpani, bass drum, suspended cymbals, crash cymbals, snare drum, triangle, tambourine, castanets, whip, tam-tam, vibraslap, car horn, kazoos, cowbells, ratchet, harp and the usual strings consisting of first violins, second violins, violas, violoncellos and double basses.
JEAN SIBELIUS
Born December 8, 1865 in Hämeenlinna, Finland;
died September 20, 1957 in Järveenpää, Finland.
SYMPHONY NO. 7 IN C MAJOR (IN ONE MOVEMENT), OP. 105
• First performed on March 24, 1924 by the Orchestra of the Stockholm Concert Society, conducted by the composer.
•The first and only previous performance of this piece by the Des Moines Symphony occurred on May 3 & 4, 2008 with Joseph Giunta conducting.
(Duration: ca. 24 minutes)
One of the most important stylistic trends in the historical development of the symphony was its evolution toward a totally integrated, single span of music. The symphonies of Haydn and Mozart, for all their prodigious technical and expressive brilliance, comprised essentially four separate orchestral essays linked almost exclusively by key and style. It was Beethoven, particularly in the Fifth and Ninth Symphonies, who showed how the individual symphonic movements could be related one to another to produce a cumulative emotional effect surpassingly greater than any music written by his forebears. The sense of summing-up, of struggle overcome and victory won, of apotheosis achieved in the finales of those symphonies, is one of Beethoven's most important legacies to 19th-century music.
With Beethoven as exemplar, an important part in the evolution of the symphony during the Romantic century was played by the attempts (and successes) to hew its component movements into a unified, meaningful arch of music. Berlioz, for example, posited a single melody, an idée fixe, that appeared as a unifying structural and emotional device in each of themovements of his Symphonie Fantastique. Schumann transformed a germinal motive in his Fourth Symphony into important thematic material throughout the work, and emphasized the interrelatedness of the movements by leaving their forms incomplete, forcing the music to continue. In the finale of his Third Symphony, Brahms telescoped the movement's development and recapitulation sections. Liszt, following the lead of Schubert's Wanderer Fantasy, created the symphonic poem, the single-movement genre integrated as much by the pervasiveness of its motives and the abutting of its movement-like sections as by its programmatic content. In the one-movement Seventh Symphony of Jean Sibelius, this Romantic urge toward structural unification reached its logical goal.
It was in 1918, when he was struggling to bring his Fifth Symphony into its final shape, that Sibelius first mentioned plans for two further such works, apparently conceived simultaneously in the euphoric rush following the end of World War I: "The VIIth symphony. Joy of life and vitality, with appassionato passages. In three movements — the last a 'Hellenic rondo.' ... It looks as if I were to compose three symphonies at the same time.... With regard to VI and VII, the plans may be altered according to the development of musical ideas. As usual, I am a slave to my themes and submit to their demands." He continued to tinker with the Fifth Symphony until the autumn of the following year, when he proclaimed it done. After the premiere of the Sixth Symphony, in February 1923 in Helsinki, he immediately went to Italy and began serious work on its successor. He completed the score on March 3, 1924. The piece that emerged, however, bore no resemblance to the three-movement work of the 1918 plan. It was instead a closely reasoned, single-movement work, the true end result of the Romantics' quest for the ultimate symphonic form. For Sibelius, this magnificent, rounded span of music took on nearly mystical significance. "The final form of one's work," he wrote, "is, indeed, dependent on powers that are stronger than oneself. Later on, one can substantiate this or that, but on the whole one is merely a tool. This wonderful logic — let us call it God — that governs a work of art is an irresistible power.... These symphonies of mine [Nos. 5, 6 and 7] are more in the nature of professions of faith than my other works." Rumors of an eighth symphony persisted throughout the remaining three decades of Sibelius' life. He almost certainly did some work on such a score, but nothing ever was issued to the public — perhaps his sketches were destroyed soon after their conception; perhaps, on his instructions, after his death in 1957. Ultimately, he came to the realization, as must those sensitive to the historical tradition of the symphonic form, that he had accomplished all that he could in the Seventh Symphony, and that no further advances were possible for him.
Sibelius was unsettled for some time about the exact title of his one-movement work. During its composition and even for its premiere he referred to it as Fantasia sinfonica. (Not incidentally, Schumann at first called his Fourth Symphony a "Symphonic Fantasia.") When Sibelius signed the contract late in 1924 for its publication, he again used that title, but the score appeared in 1925 as "Symphony No. 7." Of the work's emotionally reserved style, Neville Cardus wrote in the Manchester Guardian in 1938, "Sibelius justified the austerity of his old age by saying that while other composers were engaged in making cocktails he offered the public pure cold water." The Symphony's asceticism was due in no small part to Sibelius' interest during its composition in the polyphony of that musical master of the Counter-Reformation, Giovanni Palestrina, whose influence is discernible in matters of counterpoint, harmonic/melodic modality, and voicing of chords.
There have been many attempts to explain the formal substance of the Symphony; some say it is in three movements, some five, some something else. Gerald Abraham's is the most salient point, however: "The most remarkable aspect of Sibelius' Seventh Symphony is that it is an organic symphony in one movement; not merely a long movement in which various sections correspond to slow movement, scherzo and so on, but a single indivisible organism." The essence of this music, as it was for Beethoven in his last years, is in its becoming rather than in its achieving. The climaxes, the points of arrival, are only important as the logical consequence of what has preceded them, and can therefore be left almost as soon as they are reached so that the inexorable movement toward the next point of arrival — the essential function of any art form that exists in and structures time — may start again. Among the composer's most difficult tasks, then, is the weighting of successive climaxes to produce a sense of motion to drive the work toward its logical conclusion. (Nobody ever surpassed Beethoven in this technique, and it is the primary reason that his music has such overwhelming impact.) The most fruitful way to hear such a work as the Seventh Symphony is to leave aside conventional formal expectations and allow the composer to be the guide through the experience — by building tension, and releasing it; by creating transient obscurity to be resolved into crystalline clarity; by shaping time and emotions.
"It is not merely a consummate masterpiece of formal construction," wrote Cecil Gray of Sibelius' last Symphony, "but also a great work of expressive beauty, of lofty grandeur and dignity, of a truly Olympian serenity and repose which are unique in modern music, and, for that matter, in modern art of any kind."
The score calls for two flutes each doubling piccolo, oboes, clarinets and bassoons in pairs, four horns, three trumpets, three trombones, timpani and the usual strings.
LUDWIG VAN BEETHOVEN
Born December 16, 1770 in Bonn;
died March 26, 1827 in Vienna.
VIOLIN CONCERTO IN D MAJOR, OP. 61
• First performed on December 23, 1806 in Vienna, conducted by the composer with Franz Clement as soloist.
• First performed by the Des Moines Symphony on November 17, 1946 with Carroll Glenn as soloist and Frank Noyes conducting. Eight subsequent performances occurred, most recently on April 12 & 13, 2014 with Bella Hristova as soloist and Joseph Giunta conducting.
(Duration: ca. 45 minutes)
In 1794, two years after he moved to Vienna from Bonn, Beethoven attended a concert by an Austrian violin prodigy named Franz Clement. To Clement, then fourteen years old, the young composer wrote, "Dear Clement! Go forth on the way which you hitherto have travelled so beautifully, so magnificently. Nature and art vie with each other in making you a great artist. Follow both and, never fear, you will reach the great — the greatest — goal possible to an artist here on earth. All wishes for your happiness, dear youth; and return soon, that I may again hear your dear, magnificent playing. Entirely your friend, L. v. Beethoven.
"Beethoven's wish was soon granted. Clement was appointed conductor and concertmaster of the Theater-an-der-Wien in Vienna in 1802, where he was closely associated with Beethoven in the production of Fidelio and as the conductor of the premiere of the Third Symphony. Clement, highly esteemed by his contemporaries as a violinist, musician and composer for his instrument, was also noted for his fabulous memory. One tale relates that Clement, after participating in a single performance of Haydn's The Creation, wrote out a score for the entire work from memory. Of Clement's style of violin performance, Boris Schwarz wrote, "His playing was graceful rather than vigorous, his tone small but expressive, and he possessed unfailing assurance and purity in high positions and exposed entrances." It was for Clement that Beethoven produced his only Violin Concerto.
The sweet, lyrical nature and wide compass of the solo part of this Concerto were influenced by the polished style of Clement's playing. The five soft taps on the timpani that open the work not only serve to establish the key and the rhythm of the movement, but also recur as a unifying phrase throughout. The main theme is introduced in the second measure by the woodwinds in a chorale-like setting. A transition, with rising scales in the winds and quicker rhythmic figures in the strings, accumulates a certain intensity before it quiets to usher in the second theme, another legato strophe entrusted to the woodwinds. The development is largely given over to wide-ranging figurations for the soloist. The recapitulation begins with a recall of the five drum strokes of the opening, here spread across the full orchestra sounding in unison.
Though the hymnal Larghetto is technically a theme and variations, it seems less like some earth-bound form than it does a floating constellation of ethereal tones, polished and hung against a velvet night sky with infinite care and flawless precision. Music of such limited dramatic contrast cannot be brought to a satisfactory conclusion in this context, and so here it leads without pause into the vivacious rondo-finale. The solo violin trots out the principal theme before it is taken over by the full orchestra. This jaunty tune returns three times, the last appearance forming a large coda.
The score calls for flute, pairs of oboes, clarinets, bassoons, horns, and trumpets, timpani and the usual strings.