The 2022-2023 Des Moines Symphony season opens with the premiere of Heartland Canons by Pulitzer Prize-winning composer Kevin Puts, a native Midwesterner who has established an international reputation for his operas and instrumental works. Chris Brubeck, son of jazz icon Dave Brubeck, is widely known as both performer and composer, and the range of his musical influences is heard in the concerto Affinity, written for Grammy-winning guitarist Sharon Isbin. George Gershwin was at the height of his fame and creative powers when a trip to France inspired his evergreen musical postcard, An American in Paris. Joaquín Rodrigo, though blind from childhood, was one of Spain's most gifted 20th-century composers, known especially for such guitar works as his Fantasia para una Gentilhombre, which incorporates several Spanish themes. The ballet Daphnis et Chloé, a sensuous evocation of a pastoral ancient Greece, is widely regarded as Maurice Ravel's masterpiece.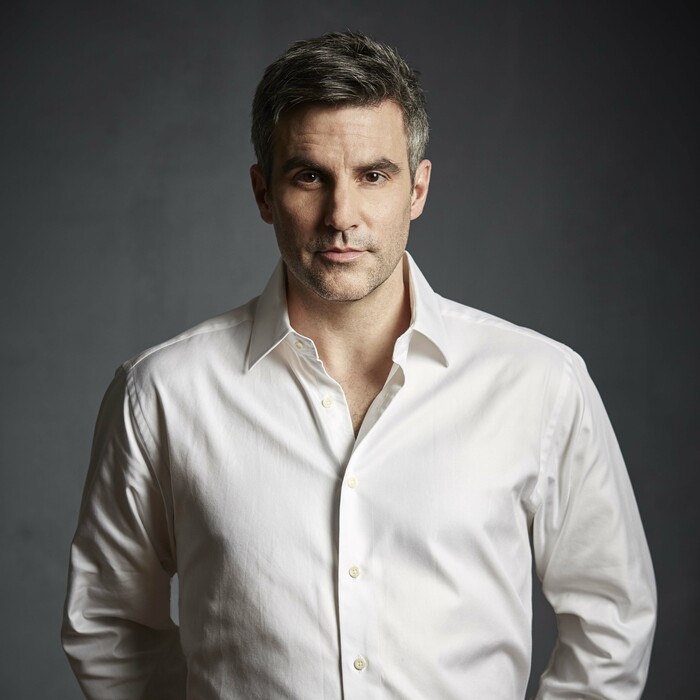 KEVIN PUTS
Born January 3, 1972 in St. Louis.
 HEARTLAND CANONS
• World Premiere: first performances at these concerts on September 24 & 25, 2022.
(Duration: ca. 5 minutes)
Kevin Puts, born in 1972 in St. Louis, received his Bachelor's degree from the Eastman School of Music (1994), his Master's degree from Yale (1996), and his Doctorate from Eastman (1999); his composition teachers have included Jacob Druckman, Joseph Schwantner, Christopher Rouse and Samuel Adler. He also participated in the 1996 Tanglewood Festival Fellowship Program, where he worked with Bernard Rands and William Bolcom. Puts taught at the University of Texas at Austin from 1999 until 2006, when he joined the faculty of the Peabody Institute in Baltimore. He has accumulated an impressive array of distinctions: the Pulitzer Prize for his acclaimed opera Silent Night (2012), based on the 2005 French film Joyeux Nöel; from 1996 to 1999, he served concurrently as Composer-in-Residence with the California Symphony and Young Concert Artists, Inc. in New York; he has received commissions from noted ensembles and organizations across the country; he was the first undergraduate to be awarded the Charles Ives Scholarship by the American Academy of Arts and Letters; he has received grants and fellowships from BMI, ASCAP, Tanglewood, the Hanson Institute for American Music, the Guggenheim Foundation and numerous others. His most recent opera is an adaptation of Michael Cunningham's The Hours, co-commissioned by the Metropolitan Opera and the Philadelphia Orchestra, starring Renée Fleming, Joyce DiDonato and Kelli O'Hara. The Hours was first performed in concert in Philadelphia in March 2022, and has its stage premiere at the Metropolitan Opera in November 2022.
Kevin Puts wrote of Heartland Canons, "As I was born in St. Louis, Missouri and grew up both there and in central Michigan, Joseph Giunta thought of commissioning me for the Des Moines Symphony's 'Music from the Heartland' project. The result is a 'sequel' to Millennium Canons, which I wrote for the Boston Pops in 2001. In both works, I adopt the ages-old practice of contrapuntal imitation to create active textures that dance along the top of broad, hymn-like melodies. [A "canon" is a piece in strict imitation in which all the lines are derived from a single melody according to a given instruction ("canon" comes from the Latin for a "rule"; Row, Row, Row Your Boat is a canon).] I live on the East Coast now, but the Midwest is still in my blood and very much a part of who I am. I believe this is reflected quite unmistakably in both the harmonic flavor of Heartland Canons and in its expansive phraseology."
The score calls for two piccolos, three flutes, two oboes, English horn, E-flat clarinet, two B-flat clarinets, two bassoons, contrabassoon, four horns, three trumpets, three trombones, tuba, timpani, bass drum, cymbals, glockenspiel, vibraphone, chimes, crotales, tam-tam, piano, harp and the usual strings consisting of first violins, second violins, violas, violoncellos and double basses.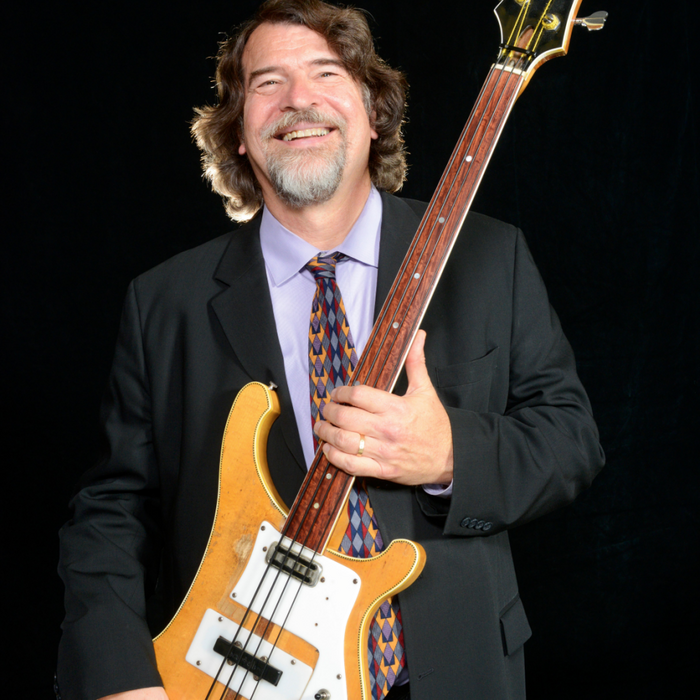 CHRISTOPHER BRUBECK
Born March 19, 1952 in Los Angeles.
AFFINITY: CONCERTO FOR GUITAR & ORCHESTRA
• First performed in April 2015 in Hagerstown, Maryland conducted by Elizabeth Schulze, with Sharon Isbin as soloist.
• These concerts mark the first performances of this piece by the Des Moines Symphony.
(Duration: ca. 16 minutes)
Chris Brubeck, son of legendary jazz pianist and composer Dave Brubeck, was born in Los Angeles in 1952, attended high school at the Interlochen Arts Academy in Michigan (where he taught himself electric bass), and majored in bass trombone at the University of Michigan, where he also led, toured and recorded with his innovative rock bands New Heavenly Blue and Sky King. From 1978 to 1988, Chris toured as bassist and bass trombonist with his father in the Dave Brubeck Quartet, recording a dozen albums with the group. He has since performed widely and recorded on bass, trombone, piano, guitar and vocals. While continuing to perform, Chris Brubeck has also developed a parallel career as a classical composer, a discipline in which he is largely self-taught. His works include concertos, musicals, choral works and songs (for which he writes both music and lyrics). In 2008 he composed Ansel Adams: America for Orchestra and Projected Photographs in collaboration with his father, which was a Grammy finalist for Best Instrumental Composition.
Chris Brubeck wrote, "I was excited to write Affinity: Concerto for Guitar & Orchestra for guitar virtuoso Sharon Isbin, who has toured, recorded and collaborated in a variety of genres, including classical, jazz, rock, folk, bluegrass, Indian and Brazilian. My eclectic background as a performer and composer served to provide Sharon with the wide-ranging musical influences she loves to explore. Many genres are combined in this 16-minute piece. There are no separate movements — instead there are simply flowing, contrasting musical sections that we chose to explore. In the middle of this work, there is a very heartfelt section that evolved from a suggestion by Sharon. She knew that my father had recently passed on and that he and I were very close and frequently wrote music together. She asked if there were any melodies my father had written that were particularly 'guitaristic.' It was fall when she called, and I told Sharon that I was reminded of a beautiful melody my father had written titled Autumn in Our Town. A few days later, I sent her the realization of this theme presented as a solo guitar enveloped by the string section."
The score calls for piccolo, two flutes, oboe, English horn, two clarinets, two bassoons, two horns, two trumpets, trombone, timpani, cymbals, tenor drum, bongos, glockenspiel, tambourine, triangle, hi-hat, maracas, claves, castanets, finger cymbals, metal spoons and the usual strings.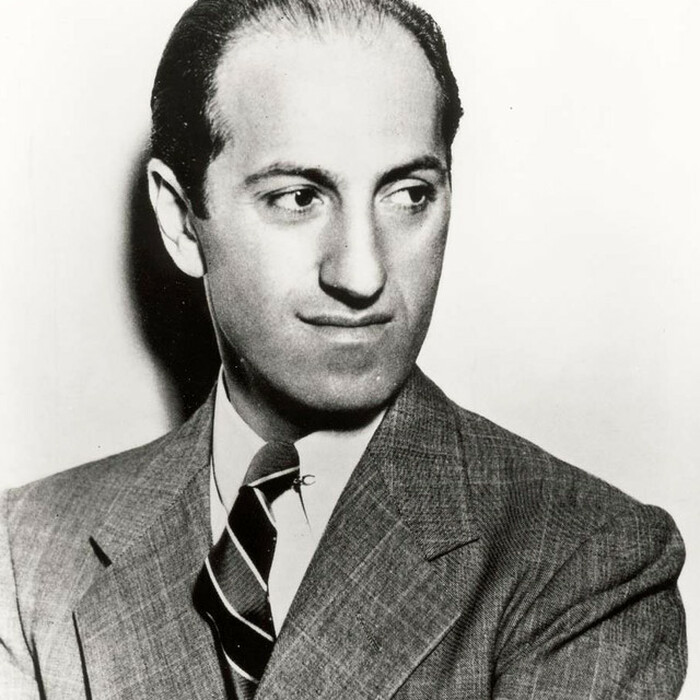 GEORGE GERSHWIN
Born September 26, 1898 in Brooklyn, New York;
died July 12, 1937 in Hollywood, California.
AN AMERICAN IN PARIS
• First performed on December 13, 1928 in New York, conducted by Walter Damrosch
• First performed by the Des Moines Symphony on December 31, 1985 with Yuri Krasnapolsky conducting. Four subsequent performances occurred, most recently on February 15 & 16, 2014 with Joseph Giunta conducting.
(Duration: ca. 16 minutes)
In 1928, George Gershwin was not only the toast of Broadway, but of all America, Britain and many spots in Europe, as well: he had produced a string of successful shows (Rosalie and Funny Face were both running on Broadway that spring), composed two of the most popular concert pieces in recent memory (Rhapsody in Blue and the Piano Concerto in F), and was leading a life that would have made the most glamorous socialite jealous. The pace-setting Rhapsody in Blue of 1924 had shown a way to bridge the worlds of jazz and serious music, a direction Gershwin followed further in the exuberant yet haunting Piano Concerto in F the following year. He was eager to move further into the concert world, and during a side trip in March 1926 to Paris from London, where he was preparing the English premiere of Lady Be Good, he hit upon an idea, a "walking theme" he called it, that seemed to capture the impression of an American visitor to the city "as he strolls about, listens to the various street noises, and absorbs the French atmosphere." He worried that "this melody is so complete in itself, I don't know where to go next," but the purchase of four Parisian taxi horns on the Avenue de la Grande Armée inspired a second theme for the piece. Late in 1927, a commission for a new orchestral composition from Walter Damrosch, Music Director of the New York Symphony and conductor of the sensational premiere of the Concerto in F, caused Gershwin to gather up his Parisian sketches, and by January 1928, he was at work on the score: An American in Paris. When he returned to New York in late June, he discovered that the New York Symphony had announced the premiere for the upcoming season, so he worked on the piece throughout the autumn and finished the orchestration just a month before the premiere on December 13, 1928. An American in Paris was a great success and it quickly became clear that Gershwin had scored yet another hit.
The score calls for piccolo, three flutes, two oboes, English horn, two clarinets, bass clarinet, three saxophones, two bassoons, four horns, three trumpets, three trombones, tuba, timpani, bass drum, cymbals, snare drum, tom-toms, glockenspiel, xylophone, triangle, woodblock, taxi horns, celesta and the usual strings.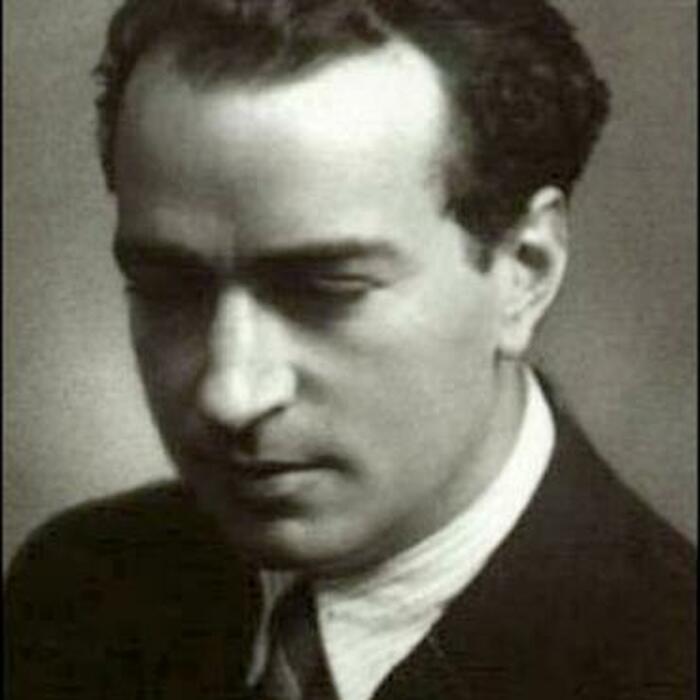 JOAQUÍN RODRIGO
Born November 22, 1901 in Sagunto, Valencia, Spain;
died July 6, 1999 in Madrid.
 FANTASIA PARA UN GENTILHOMBRE FOR GUITAR & ORCHESTRA
• First performed on March 5, 1958 in San Francisco, conducted by Enrique Jordá with Andrés Segovia as soloist.
• These concerts mark the first performances of this piece by the Des Moines Symphony.
(Duration: ca. 21 minutes)
Though Joaquín Rodrigo lost his sight at the age of three from diphtheria, he early showed a pronounced aptitude for music. His parents enrolled him in a school for blind children, and at age eight he began formal lessons in harmony, piano and violin. During the 1920s, Rodrigo established himself as a pianist with performances of challenging recent works by Ravel, Stravinsky and other contemporary composers, and he began composing seriously in 1923. (He composed on a Braille music typewriter and then dictated the score to a copyist.) His Cinco Piezas Infantiles for Orchestra won a National Prize in 1924 that allowed him to move to Paris, where he enrolled at the Schola Cantorum and also studied at the Paris Conservatoire and the Sorbonne. The outbreak of civil war in Spain in 1936 prevented Rodrigo from returning home, so he spent the next three years traveling in Germany, Austria and Switzerland, and living in the French capital. He returned to Madrid after the Spanish Civil War ended in 1939, and established his position among the country's leading musicians with the premiere of the Concierto de Aranjuez for Guitar and Orchestra the following year. His prominence in Spanish musical life was recognized with many awards, honorary degrees and memberships, and, in 1947, the creation for him of the Manuel de Falla Chair at the University of Madrid.
The Fantasia para un Gentilhombre, composed for Andrés Segovia in 1954, is divided into four movements. The first movement comprises two separate sections — a continuous variations on a simple, stately melodic pattern (Villano) and a Ricercar, an imitative instrumental type that was the most important precursor of the fugue. The following movement uses two pieces by Gaspar Sanz, the noted late-17th-century guitarist who worked for both Philip IV of Spain and his son John of Austria. The first (Españoleta) is a doleful melody that acquires much elaborate embroidery from the soloist as it progresses. The second is a rhythmically buoyant Fanfare of the Neapolitan Cavalry, a reminder that Naples was governed by Spain in Sanz's time. The Españoleta returns to conclude the movement. The third movement, Hatchet Dance, is almost martial in tone with an appropriate role taken by the trumpet. The Finale (Canario) is based on a native folk dance.
The score calls for piccolo, flute, oboe, bassoon, trumpet and the usual strings.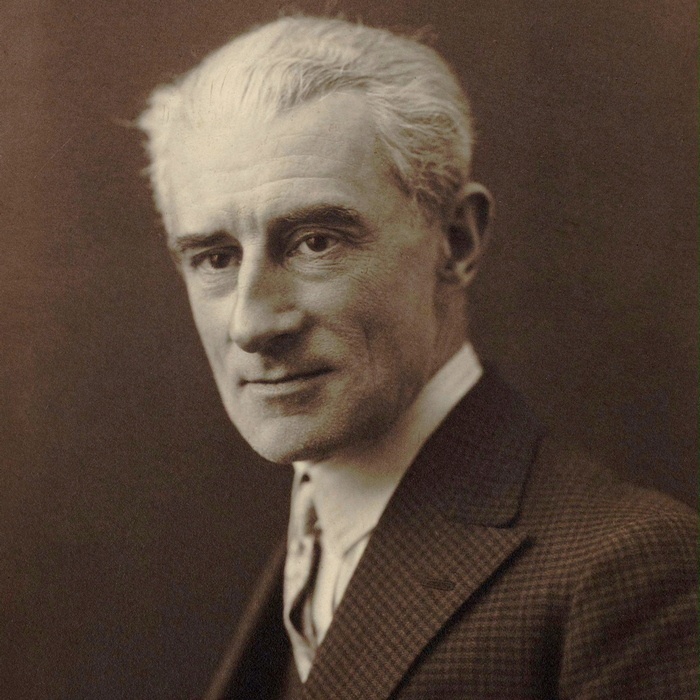 MAURICE RAVEL
Born March 7, 1875 in Ciboure, France;
died December 28, 1937 in Paris.
SUITE NO. 2 FROM DAPHNIS ET CHLOÉ (1912)
• First performed on June 8, 1912 in Paris, conducted by Pierre Monteux
• First performed by the Des Moines Symphony on September 26 & 27, 1981 with Yuri Krasnapolsky conducting. Two subsequent performances occurred, most recently on March 11 & 12, 2000 with Joseph Giunta conducting.
(Duration: ca. 18 minutes)
Ravel's ballet Daphnis et Chloé, set in ancient Greece, opens in a meadow bordering a sacred wood on the island of Lesbos. Greek youths and maidens enter with wreaths and flowers to place at the altar of the Nymphs as the shepherd Daphnis descends from the hills. His lover, Chloé, crosses the meadow to meet him. The girls are attracted to the handsome Daphnis and dance seductively around him, inciting Chloé's jealousy. Chloé, in turn, becomes the object of the men's advances, particularly a crude one from the clownish goatherd Dorcon. Daphnis' jealousy is now aroused and he challenges Dorcon to a dancing contest, the prize to be a kiss from Chloé. Dorcon performs a grotesque dance and Daphnis easily wins Chloé's kiss. The crowd leads Chloé away. Daphnis' attention is suddenly drawn to shouts of alarm from the woods. Pirates have invaded. Daphnis rushes off to protect Chloé, but she has been captured. In Scene Two, set on a rugged seacoast, the brigands lead Chloé, hands bound, into their hideaway. She pleads for her release. When the chief refuses, the sky grows dark and the god Pan, arm extended threateningly, appears upon the nearby mountains. The frightened pirates flee, leaving Chloé alone. Scene Three is again set amid the hills and meadows of the ballet's first scene. It is sunrise. Chloé has been rescued and she appears and throws herself into Daphnis' arms. The old shepherd Lammon explains to them that Pan has saved Chloé in remembrance of his love for the nymph Syrinx. In gratitude, Daphnis and Chloé reenact the ancient tale, in which Syrinx is transformed into a reed by her sisters to save her from the lustful pursuit of Pan, who then made a flute from that selfsame reed — the pipes of Pan — upon which to play away his longing. Daphnis and Chloé join in the general joyous dance that concludes the ballet.
The Second Suite parallels the action of the ballet's final Scene: Daybreak, Pantomime of the adventure of Pan and Syrinx, and the concluding General Dance.
The score calls for piccolo, two flutes, alto flute, two oboes, English horn, E-flat clarinet, two B-flat clarinets, bass clarinet, three bassoons, contrabassoon, four horns, four trumpets, three trombones, tuba, timpani, bass drum, cymbals, snare drum, field drum, glockenspiel, tambourine, triangle, castanets, celesta, two harps and the usual strings.