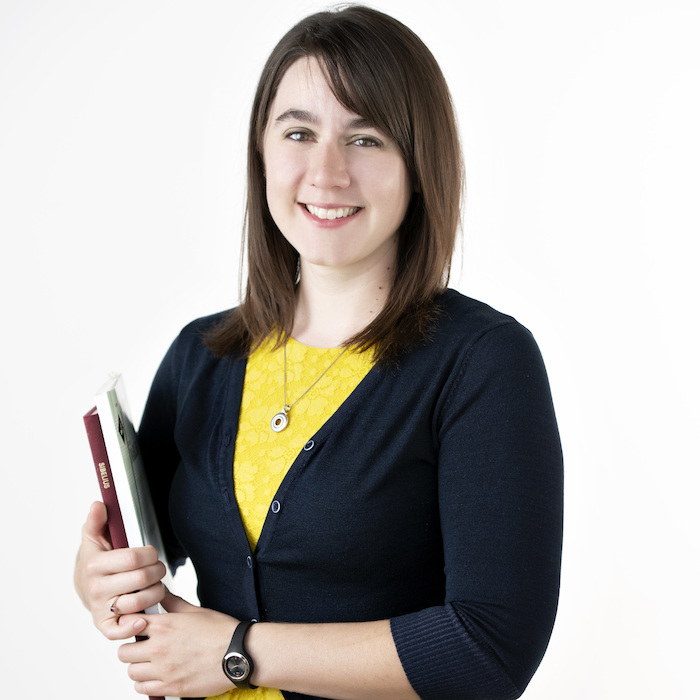 Education: B.A. from University of Northern Iowa; M.M. (Flute Performance) from Indiana University 
Tell us about your very first encounter with music.
Trying instruments in 4th grade as a preview for 5th grade band really stands out in my mind. Even though I wanted to play all of them, I really wanted to play the piccolo. My interest waned slightly when my mother explained I would have to start on the flute, but I eventually recovered from that disappointment!
How did you decide that you wanted to become a music librarian?
I had the opportunity to be a student librarian for the band department in high school. I didn't think much of it at the time, but I really enjoyed the demand for precision and organization in making marching band folders for 350 band kids. Orchestral needs are different, but the detail-oriented, fiddly work is still my favorite.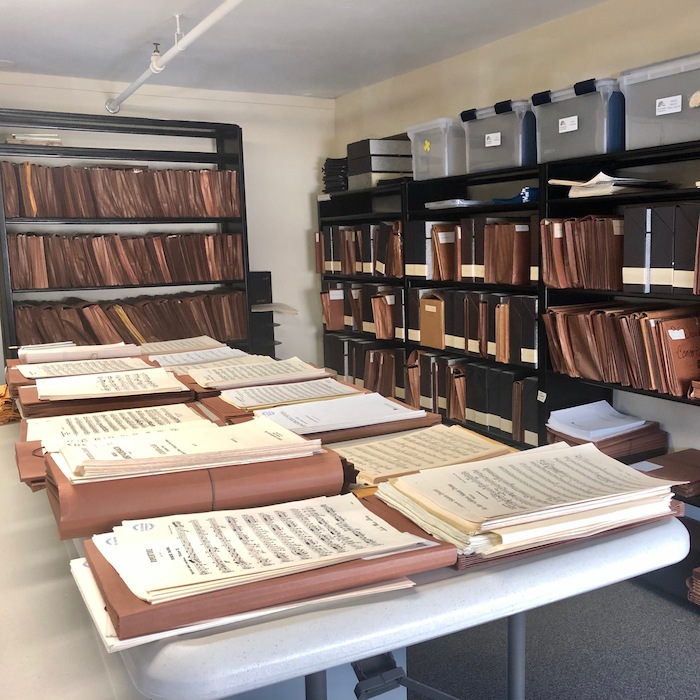 Photo: A snapshot of the Symphony's music library in preparation for the next concert.
What are the responsibilities of a music librarian?
In a very broad nutshell, I get the right music to the right musicians at the right time. I also sift through performance and copyright licensing when necessary, research some esoteric pieces Maestro Giunta comes across, as well as maintain records of repertoire performed by the Symphony.
What Des Moines Symphony performances stand out in your memory? 
I really enjoyed having the Luther College Nordic Choir join the Symphony in performing Bernstein's "Chichester Psalms."
How do you typically prepare for a concert?
I begin preparing for a concert anywhere from 3 months to a full year before the performance actually happens. It all depends on the music for the concert – each is its own animal! A piece's acquisition may be particularly complicated, or the whole concert may come already assembled in a box. Regardless, my job is to prepare the music so rehearsals run smoothly and the musicians aren't having to stop to address small questions while practicing or rehearsing.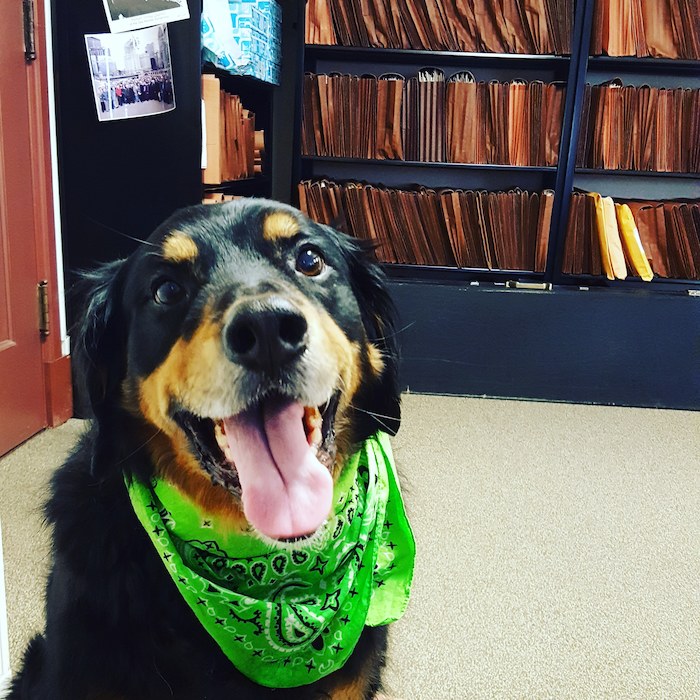 Photo: Occasionally, Dash also visits the Symphony's music library to help with concert preparation!
What do you find to be the most challenging part of your job? And the most fulfilling?
The greatest challenge is making sure that the 60+ musicians on stage are all on the same page from the first moments of the first rehearsal. It's very rewarding to see my hard work in checking notes, articulations, bowings, and dynamics be turned into absolutely beautiful musical experiences.
Who have been some of the most influential people in your life? 
Angeleita Floyd, UNI's previous flute professor, was extremely helpful in helping me articulate and piece together my professional goals as a college senior. A year later, I met the Chicago Symphony and Lyric Opera librarians at an orchestral library workshop and they confirmed this career was exactly what I was looking for.
What are some of your other interests and hobbies?
Well, I'm a librarian, so I do love reading. I also enjoy spending time outside with my dog, Dash!