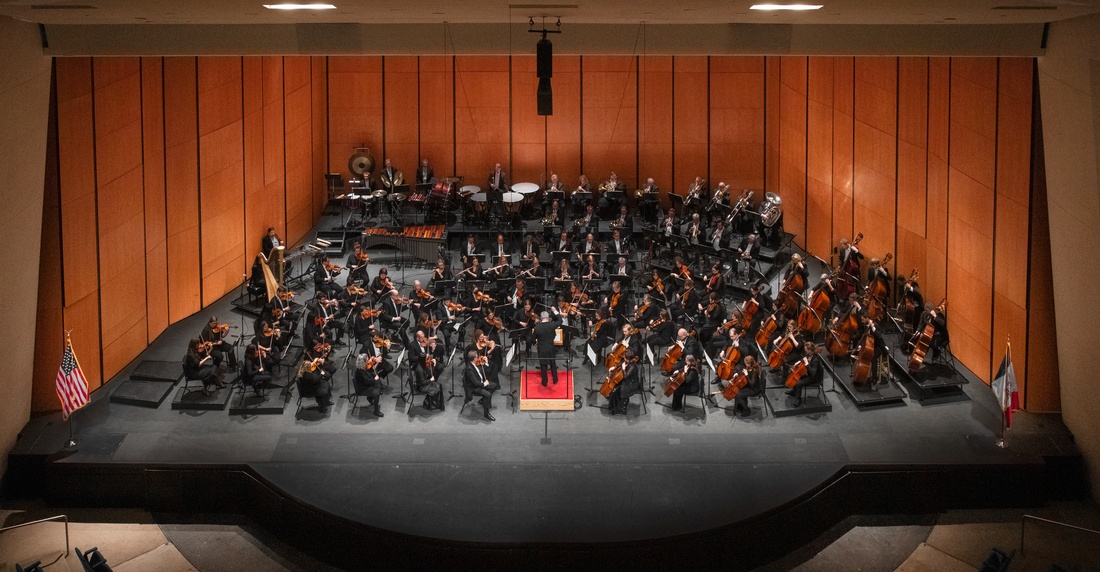 Newcomer's Guide to the Des Moines Symphony
How long is a typical concert?
Des Moines Symphony performances are usually just over two hours long, which includes a 20-minute intermission.
Can I use my cell phone?
For the consideration of the musicians and your fellow audience members, please turn off your phone and other mobile devices during the concert. If you are accessing our digital program book, please turn down your screen brightness and limit your reading to the pauses between pieces.
Can I take photos and videos?
Because of our contractual agreement with the American Federation of Musicians, unauthorized photographic, audio recording and video equipment may not be used during this performance.
What am I listening to?
You can learn about the pieces we're playing today and the musicians performing them in this program book. Our program notes provide historical context, analysis, instrumentation and performance history. If you would like to know more about a piece before attending a concert, visit dmsymphony.org to read the notes in advance and learn about our musicians.
When should I clap?
We ask that you applaud to show your appreciation when each piece is fully complete. Some pieces contain several smaller sections, called movements, which often have a pause between them. If a piece has four movements, for example, we ask that you clap only after the last movement. Turn to today's program page to discover the number of movements in each piece. You can also take your cue from the conductor – he'll turn around when the piece is over!
What if I need to cough? 
Do you have a tickle in your throat or are you anticipating a coughing attack? Please visit the Guest Services Counter or see a Civic Center usher for a lozenge.
Is the Orchestra being amplified?
At Masterworks concerts – no. The microphones you see suspended above the Orchestra and in front are solely for recording the Orchestra for later broadcast on IPR Classical, the Radio Home of the Des Moines Symphony. Please visit dmsymphony.org for a broadcast schedule.