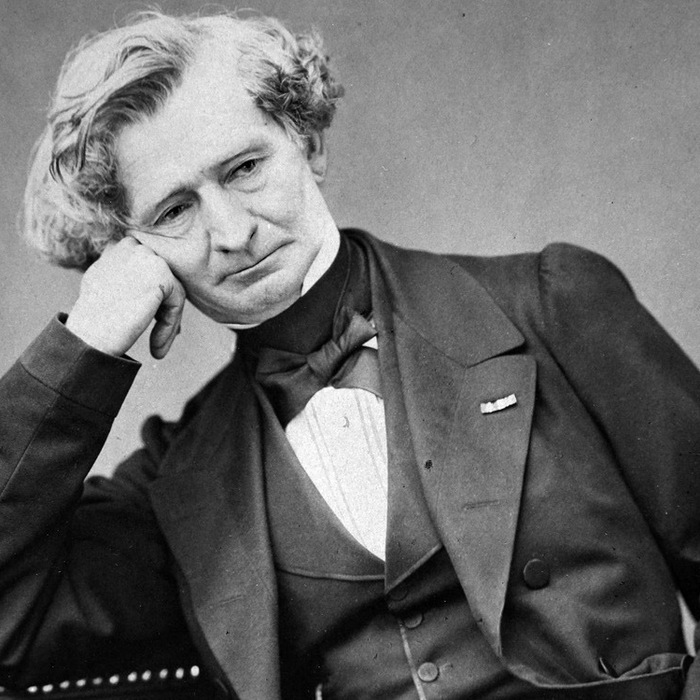 HECTOR BERLIOZ 
Born December 11, 1803 in La Côte-Saint-André, France; 
died March 8, 1869 in Paris. 
ROMAN CARNIVAL OVERTURE, OP. 9 
First performed on February 3, 1844 in Paris, conducted by the composer.
First performed by the Des Moines Symphony on April 12, 1970 with Willis Page conducting. Four subsequent performances occurred, most recently on May 10 & 11, 2014 with Joseph Giunta conducting.
(Duration: ca. 8 minutes) 
The failure of Berlioz's opera Benvenuto Cellini at its premiere in September 1838 was nearly complete. Except for the original overture to the opera, everything else, Berlioz reported, "was hissed with admirable energy and unanimity." Five years later, he mined the opera for thematic material for a new overture that he could use either as an independent concert work or as the introduction to the second act of Benvenuto. With the flavor of the opera's setting and his own Italian travels as guides, he named it Roman Carnival. The Overture had a resounding success at its concert premiere in Paris on February 3, 1844, and was encored. It immediately joined the Symphonie Fantastique as the most popular of Berlioz's music, and it was one of the works he programmed frequently on the concerts he conducted. The two large formal sections of the Roman Carnival Overture are based on melodies from the opera. The first, presented by the solo English horn, borrows Benvenuto's aria O Teresa, vous que j'aime ("O Teresa, whom I adore"). The other theme is a bubbling saltarello reminiscent of the folk dances Berlioz heard in Rome. 
The score calls for piccolo, two flutes, two oboes, English horn, two clarinets, four bassoons, four horns, two cornets, two trumpets, three trombones, timpani, cymbals, tambourine, triangle and the usual strings consisting of first violins, second violins, violas, violoncellos and double basses.