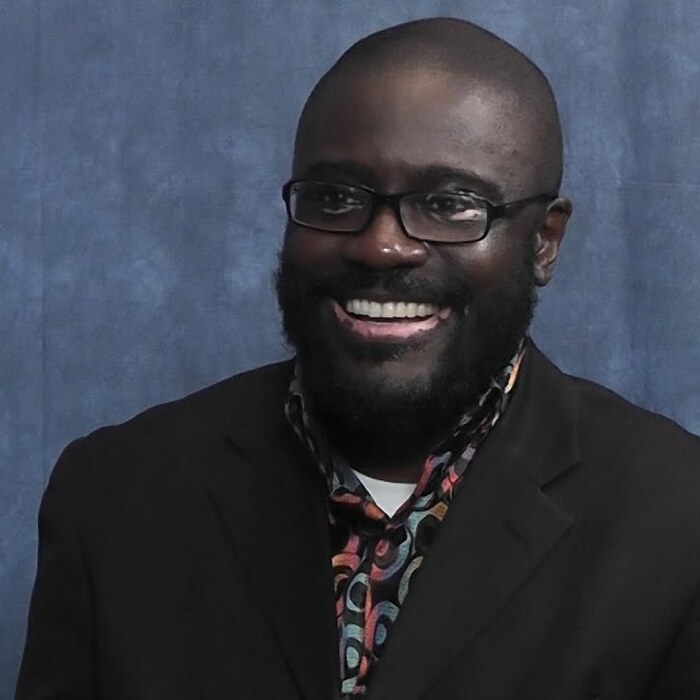 JOHN WINEGLASS 
Born in 1973 in Washington, D.C.  
ALONE TOGETHER FOR PERCUSSION, HARP & STRINGS 
First performed in a livestreamed virtual concert on May 25, 2021 in Costa Mesa, California by the Pacific Symphony with Carl St. Clair conducting.
These concerts mark the first performances of this piece by the Des Moines Symphony.
(Duration: ca. 11 minutes) 
John Wineglass started playing viola and composing little pieces when he was six and soon joined the D.C. Youth Orchestra program in his native Washington, eventually working his way into that organization's top ensemble, with which he toured to the former Soviet Union, China, Spain and Korea. He earned an undergraduate degree in Composition and Viola at The American University in his hometown and a Master of Arts with an emphasis in Composing for Film, Television and Multimedia at New York University; he also studied with Justin Dello Joio at Juilliard. Wineglass has composed prolifically for both concert and media. He has written scores for shows and documentaries on MSNBC, CNN, NBC, CBS and ABC, scored several independent films, written nationally syndicated commercials for the United States Army, American Red Cross, Pizza Hut, Texaco and others, and fulfilled commissions from the National Endowment for the Arts, Pittsburgh Foundation, Alfred P. Sloan Foundation, Benjamin Harris Memorial Fund, Heinz Foundation, Opportunity Fund, and other leading organizations and ensembles. His residencies include the Monterey Symphony, which allowed him to work at the scenic Glen Deven Ranch in Big Sur. John Wineglass is the recipient of three Daytime Emmy Awards for Outstanding Achievement in Music Direction and Composition for a Drama Series, three ASCAP Film and Television Music Awards, and seven EMMY nominations. 
Wineglass composed Alone Together in 2021 on a joint commission from the San Jose Chamber Orchestra, Fresno Philharmonic, Pacific Symphony and Monterey Symphony; it was premiered online in Costa Mesa, California by the Pacific Symphony, conducted by Carl St. Clair, on May 25, 2021, the first anniversary of the murder of George Floyd in Minneapolis. A joint statement at the time of the premiere from Wineglass and Fresno Philharmonic conductor Rei Hotoda about the work on behalf of the commissioning organizations stated, "Alone Together addresses the social issues we are all facing during this pandemic — from not being able to perform together to the systemic racial disparities given a world stage due to shelter-in-place. Despite all the setbacks of our present limitations, we are moving forward. This work is allowing us to continue our work as performers — to never lose sight of just how important the arts are and have always been. By creating this work, we are providing a way to connect to one another which is so valuable and something most of us probably once took for granted. We may feel alone at this pandemic moment but we, as four performing arts organizations, are coming together to move forward as one."  
The score calls for bass drum, cymbals, glockenspiel, vibraphone, chimes, tam-tam, harp and the usual strings consisting of first violins, second violins, violas, violoncellos and double basses.