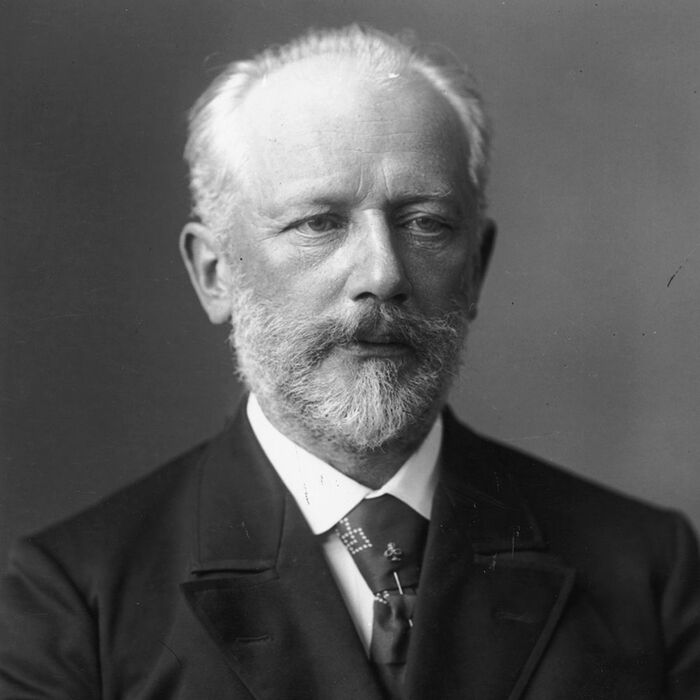 PETER ILYICH TCHAIKOVSKY 
Born May 7, 1840 in Votkinsk, Russia; 
died November 6, 1893 in St. Petersburg. 
VIOLIN CONCERTO IN D MAJOR, OP. 35 
First performed on December 4, 1881 in Vienna, conducted by Hans Richter with Adolf Brodsky as soloist.
First performed by the Des Moines Symphony on February 4, 1945 with Ruth Posselt as soloist and Frank Noyes conducting. Nine subsequent performances occurred, most recently on September 21 & 22, 2019 with Gil Shaham as soloist and Joseph Giunta conducting.
(Duration: ca. 33 minutes) 
In the summer of 1877, Tchaikovsky undertook the disastrous marriage that lasted less than three weeks and resulted in his emotional collapse and attempted suicide. He fled from Moscow to his brother Modeste in St. Petersburg, where he recovered his wits and discovered that he could find solace in his work. He spent the late fall and winter completing his Fourth Symphony and the opera Eugene Onégin. The brothers decided that travel outside Russia would be an additional balm to the composer's spirit, and they duly installed themselves at Clarens on Lake Geneva in Switzerland soon after the first of the year.  
In Clarens, Tchaikovsky had already begun work on a piano sonata when he heard the colorful Symphonie espagnole by the French composer Edouard Lalo. He was so excited by the possibilities of a work for solo violin and orchestra that he set aside the sonata and immediately began a concerto of his own. By the end of April, the composition was finished. Tchaikovsky sent the manuscript to Leopold Auer, a friend who headed the violin department at the St. Petersburg Conservatory and who was also Court Violinist to the Czar, hoping to have him premiere the piece. Much to the composer's regret, Auer returned the piece as "unplayable," and apparently spread that word with such authority to other violinists that it was more than three years before the Violin Concerto was heard in public. It was Adolf Brodsky, a former colleague of Tchaikovsky at the Moscow Conservatory, who first accepted the challenge of this Concerto when he premiered it with the Vienna Philharmonic in 1881.  
Tchaikovsky's Violin Concerto opens quietly with a tentative introductory tune. After a few unaccompanied measures, the violin presents the lovely main theme. The second theme begins a long buildup leading into the development, launched with a sweeping presentation of the main theme. A flashing cadenza serves as a link to the recapitulation. The Andante suggests the music of a Gypsy fiddler. The finale is imbued with the propulsive spirit of a dashing Russian dance. 
The score calls for flutes, oboes, clarinets and bassoons in pairs, four horns, two trumpets, timpani and the usual strings.