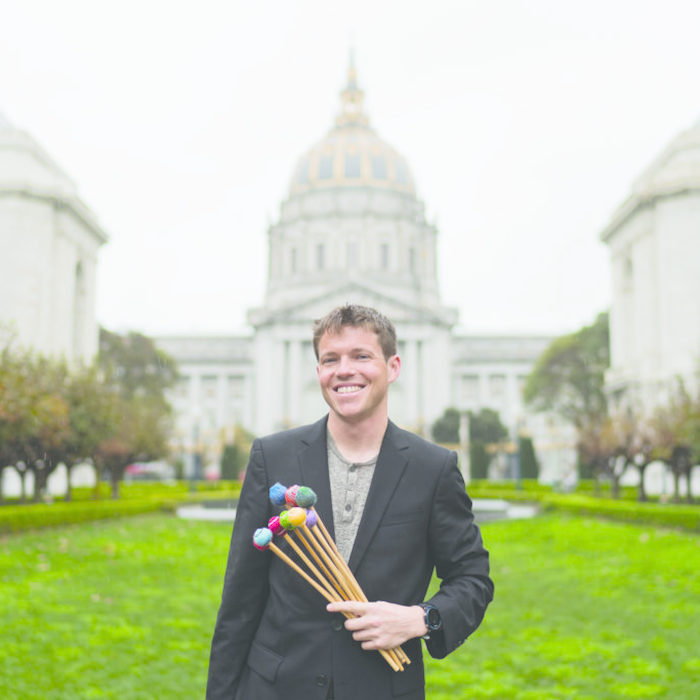 Photo: San Francisco Symphony Principal Percussionist Jacob Nissly, photo credit - SF Symphony
Former Des Moines Symphony Academy Youth Orchestra member, Jacob Nissly recently won the position of Principal Percussionist with the San Francisco Symphony. Nissly, 36, who studied marimba at the Academy in high school, went on to graduate from Northwestern University and attend the Julliard School of Music in New York. As a Principal in the San Francisco Symphony he has had the incredible opportunity to debut new music commissioned for him by the SF Symphony.
Congratulations, Jacob! It's so exciting to see past Academy musicians succeed!
Read more about Jacob in Datebook.