At our series of Live from the Temple concerts, we're working with a new technology called EnCue. EnCue provides real-time program notes on smart phones while the music is being performed by the Orchestra. With EnCue, you can read program notes on your phone while playing the concert on your laptop or tablet, eliminating the need to flip back and forth between multiple internet browser tabs during the concert. 
EnCue was designed by musicians to help audiences more fully appreciate and understand the music they are hearing. We invite you to try this technology at our upcoming livestreamed concerts - free!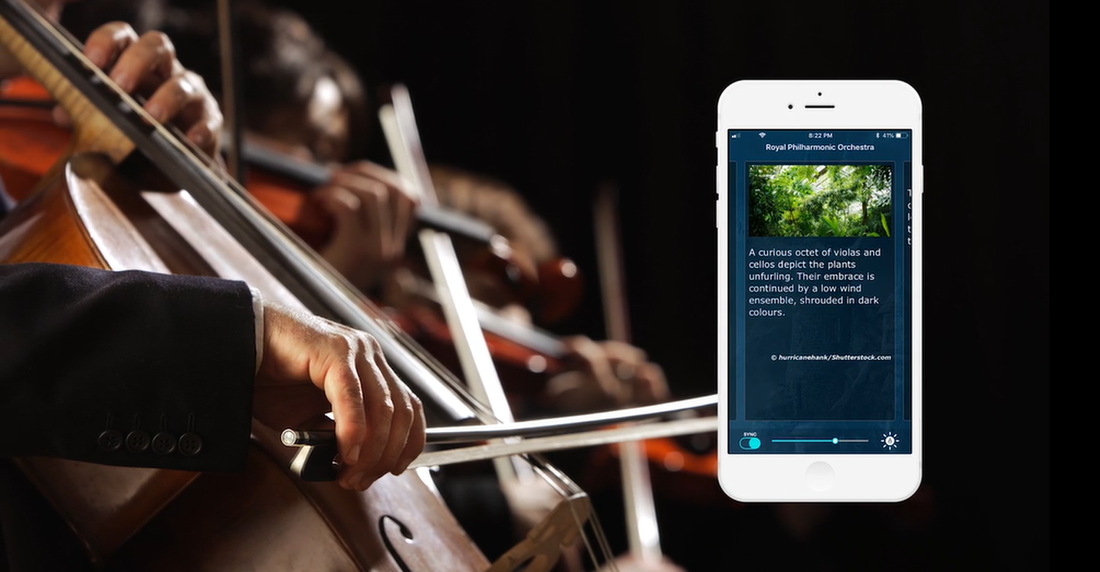 What is EnCue and what does it do?
It all begins by downloading the EnCue app to your Android phone or iPhone. This app allows you, in real time during the concert, to receive notes and information specifically written for our Live from the Temple concerts. The notes have been created and customized for this platform by our program book writer, Richard Rodda. The commentary is exactly timed to the music, allowing you to gain valuable insight throughout the concert. The app utilizes proprietary 'Dark-screen(TM)' technology to minimize any glare or distraction.
How can I get EnCue?
Go to the App Store or Android Store, search for 'EnCue by Octava' and download to your phone--it's free. You can do this now or anytime before the concert begins.
What kind of phone do I need?
EnCue works on iPhones and Androids. The current minimum specs are Android OS Version 4.4 (KitKat) with 1GB of RAM, and iPhone6 and above. This does not mean it will not work on earlier phones, but these are the optimal specs.
Does my phone need to be configured in any certain way?
We recommend silencing the phone, disabling alerts, and turning off the screen auto-lock (in iPhones, go to settings/display & brightness/auto-lock) to minimize distraction while using EnCue.
What happens after I download the app?
Opening the app for the first time provides options. You can create an account using their email or Facebook accounts, or skip this step.
After logging in (or skipping), you'll be taken to a brief page of instructions on using the app.
When you finish reading, click the X in the upper right corner to close the instructions. 
Closing this page will lead you to the EnCue landing page, where you will see our performance listed at the top. If you have "skipped" creating an account, you will land on a city listing. Simply scroll to find Des Moines, and upon touching the city, our concert will appear.
Touch "Download to View."
Touch "View Performance" to open the title card.
If you wish, you can scroll through cards to preview the notes. IMPORTANT: Scrolling disables the synchronization with the performance. After scrolling, you must touch the "re-sync button" in the lower lefthand corner. This will automatically re-sync you with the performance so that notes are delivered to your phone in real time.
We hope you enjoy this unique experience!