The Des Moines Symphony presents Water Works Pops Concerts over Labor Day weekend! Through the generous support of Tom and Linda Koehn, this annual event is free to the entire community. Come out and enjoy the blend of music and nature, set against the stunning backdrop of the Des Moines' iconic Water Works Park.
When: Sat, Sep 2 & Sun, Sep 3 at 7:30 PM
Where: Lauridsen Amphitheater at Water Works Park
The Lauridsen Amphitheater stage comes alive with two captivating Symphony performances: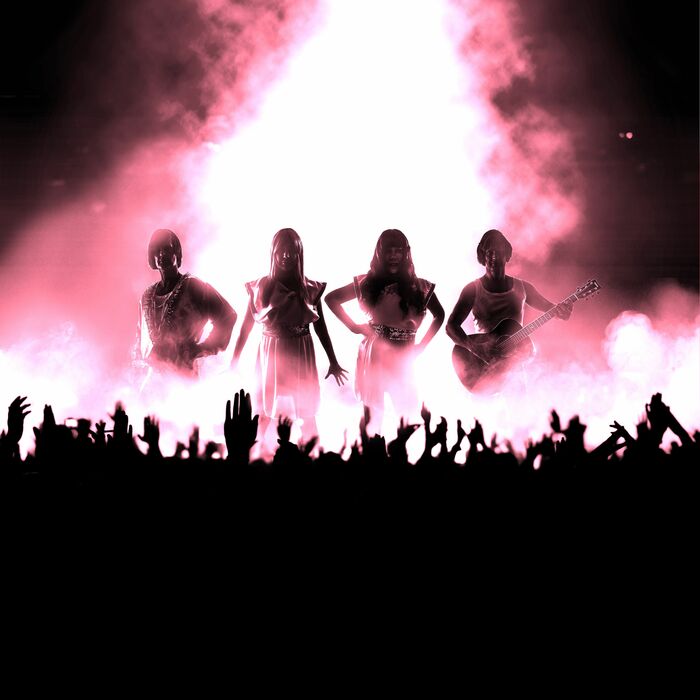 Direct from Sweden: The Music of ABBA
Mamma Mia! Grab your picnics and blankets as the Orchestra, joined by a full rock band, performs ABBA's favorite hits.
The Des Moines Symphony, complete with a full rock band, performs an evening of ABBA's beloved hits on Saturday, September 2 at 7:30 PM! Bring your picnics and blankets and settle in for your favorites, including Mamma Mia!, Dancing Queen, Take a Chance on Me and more. You'll have the time of your life!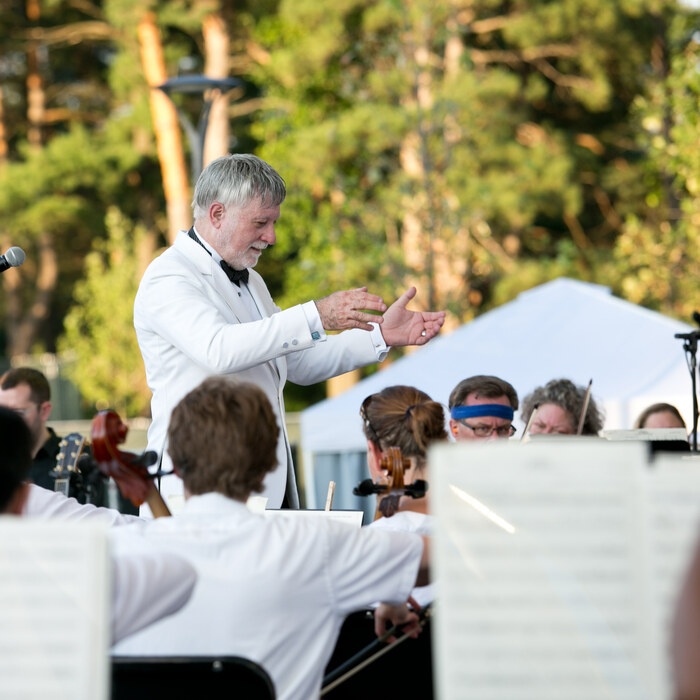 Heroes & Legends
Sail the high seas, investigate top-secret missions, and enter the magical world of Zelda...all in one evening!
This free, family-friendly performance features movie favorites, from the music of Spiderman and Indiana Jones to iconic themes from James Bond and Rocky. Join the Des Moines Symphony on Sunday, September 3, at 7:30 PM under the stars at the Lauridsen Amphitheater at Water Works Park!
What sets the Water Works Pops Concerts apart is the perfect fusion of art and environment. The lush greenery and tranquil ponds of Water Works Park create an atmosphere of serenity. It's an invitation to escape the hustle and bustle of daily life and immerse yourself in a world where music and nature dance in harmony.
Pack a picnic, bring your loved ones, and relish an unforgettable evening. The Des Moines Symphony's Water Works Pops Concerts are more than just concerts; they're an experience that will leave you refreshed, inspired and with a heart full of beautiful memories. Don't miss out on this opportunity to be a part of an extraordinary celebration of music and nature.
Water Works Pops FAQ
Can I bring a cooler and snacks?
Absolutely! You are welcome to bring a picnic to the concerts. Wine and beer can be consumed on park grounds, but please take any trash with you when you leave. There will also be a wide variety of food trucks onsite selling treats.
What else should I bring to the concert?
Blankets and lawn chairs are welcome on the lawn – no beach umbrellas or tents, please, as they may obstruct others' view of the concert. 
When can I set out my lawn chairs?
You are welcome to lay down blankets and chairs on the lawn anytime throughout the day.
What time should I arrive?
We recommend arriving early to avoid traffic on Fleur Drive and George Flagg Parkway. The parking lots will officially open at 5pm, and vendors will begin selling food at 6pm. The Des Moines Symphony takes the stage at 7:30pm.
Where should I park, and how do I get there?
Follow the signage to enter Water Works Park from Fleur Drive; an attendant will direct you to our free parking lots. Parking lots are self-park with no valet option. You can view a full map of the concert grounds, including parking locations, here.
Is there ADA access?
Yes. Those requiring accessible parking may park to the south of the stage. An ADA drop-off zone will also be available; follow the signage from Fleur Drive. For those who would like additional assistance reaching the concert grounds, a golf cart will shuttle between the ADA lot and the concert grounds to transport up to five people at a time.
Is bike parking available?
Yes! We recommend riding the trails to the concert and using our FREE bicycle valet service. The bike valet opens at 5:00pm.
Can I bring my dog?
Well-behaved pets are welcome at Water Works Park, as long as they remain leashed. Please pick up any pet waste and take it with you when leaving the concert grounds.