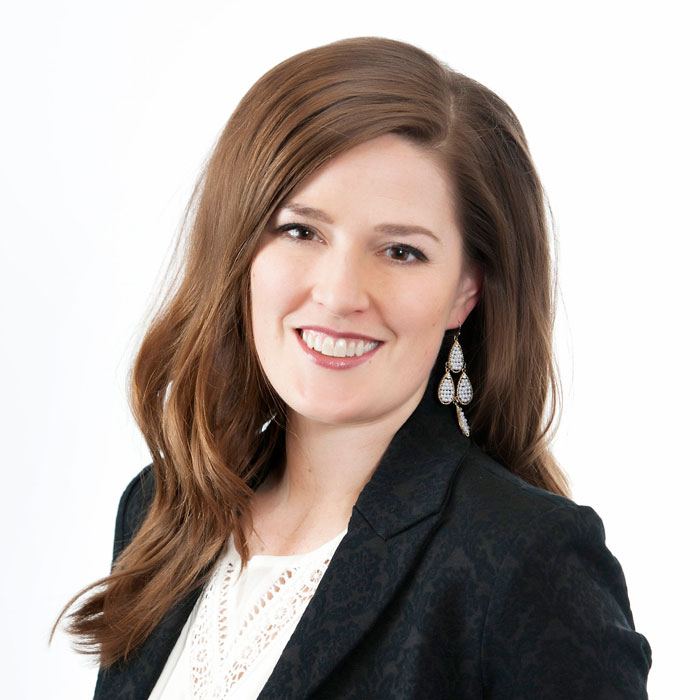 Title Director of Marketing & Public Relations
Megan Helmers joined the Des Moines Symphony staff in December 2015 as Director of Marketing & Public Relations. Megan earned her Bachelor's degree from Iowa State University and holds additional certifications from Pragmatic Marketing. Megan serves on the leadership team for the Marketing Constituency Groups 3-8 within the League of American Orchestras, a North American service organization with 700 member orchestras of all budget sizes and types.
Prior to joining the Des Moines Symphony staff, Megan worked at John Wiley & Sons where she oversaw global marketing and communications for a line of academic books and journals. Her key responsibilities included digital strategy, content creation, branding, and market research and positioning. Megan served as a team lead in digital marketing, and presented workshops at scientific conferences around the world on effective social media use. In 2013, Megan was part of a team which won John Wiley & Sons'  Pacesetter Award, which recognizes extraordinary achievement and impact on Wiley and its customers.
In addition to her work at the Symphony, Megan frequently directs and choreographs local theatrical productions.
Megan leads the Des Moines Symphony's marketing and communications efforts, including digital and print communications, subscription and single ticket campaigns, advertising, and media relationships.