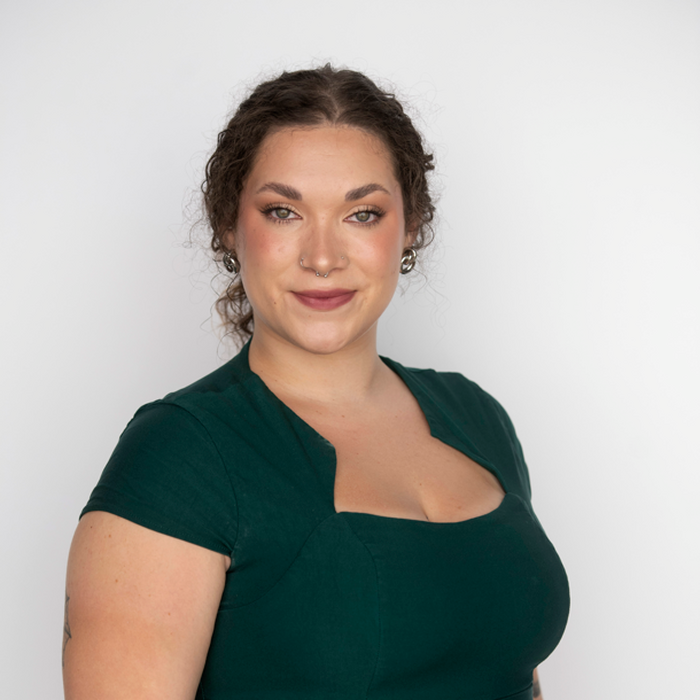 Title Donor Relations Manager
Tatum Clayburn joined the Des Moines Symphony staff in June 2023. Tatum graduated with a BA in Political Science with a dual specialty in Human Rights and Social Justice from Simpson College in Indianola, IA. 
Tatum is a Des Moines, Iowa, native who has always shared a deep love for the arts and non-profits. Tatum acted as an assistant stage manager during the 2018 production of Bring It On:The Musical by the Des Moines Young Artists Theater. She also served as the Membership Intern for The Human Rights Campaign before completing her undergraduate studies in 2022.
Before joining the Symphony staff, Tatum worked within state and local politics. Having worked as the Deputy Finance Manager for the 2022 Iowa Democratic Gubernatorial Candidate and served as Legislative Secretary for Senator Izaah Knox (D-17) for the 2023 Legislative Session. She is thrilled to be welcomed back into the non-profit and arts space. 
In her role, Tatum is responsible for donor data operations, coordinating institutional fundraising programs, curating donor lists for the fall/spring program book, and assistance with development special events. 
In addition, Tatum serves on the Theodore Roosevelt High School  Foundation Board.