Ticket Price

$15-70

Students Half Price

Duration

2hrs 10min

One intermission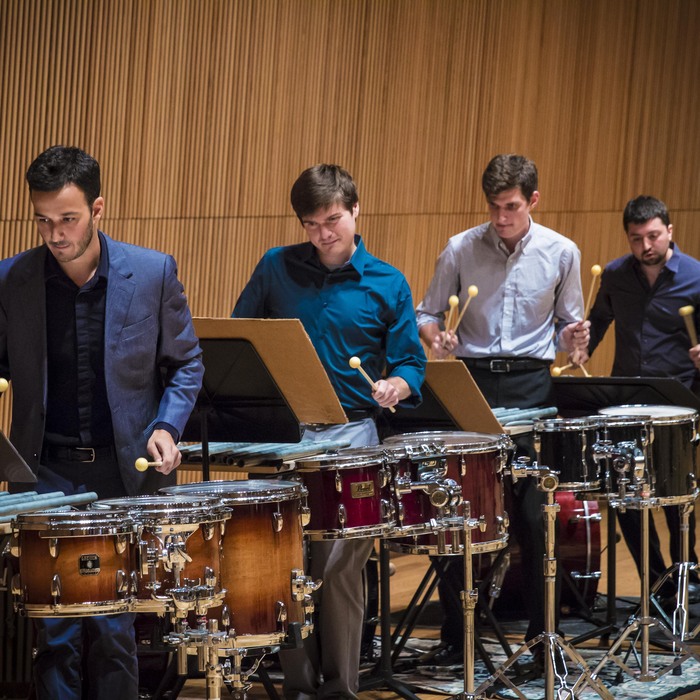 Discover Scheherazade
The table, and the stage, is set. The concert opens with Dvorak's boisterous portrait of a street carnival before Gabriela Frank's triumphant Escaramuza. The first half concludes when Sandbox Percussion, the second annual Fred & Charlotte Hubbell Visiting Artist In Residence, joins the Orchestra for Viet Cuong's enthralling and magical Re(new)al, inspired by the power of nature. Rimsky-Korsakov's Scheherazade evokes the tales of the legendary heroine and One Thousand and One Nights, bringing the concert to a dazzling close.
Event Sponsors
Visiting Artist in Residence Sponsors
Tickets
Single tickets are $15-$70 and are available through Des Moines Performing Arts. Ticket prices are subject to a $5 increase on the day of the concert, excluding student rush tickets.
Student tickets are $7.50-$35 and are available through the Civic Center Ticket Office. Student rush tickets, subject to availability, are $5 for junior high and high school students and $10 for all other students the day of the concert through the Civic Center Ticket Office. One ticket sold per valid Student ID.
Learn More
Join us 45 minutes before the concert in the Prairie Meadows (East) Lobby for a free Concert Prelude Talk. Led by Dr. Eric McIntyre of Grinnell College, these discussions are complimentary to ticket holders and offer engaging and topical commentary on the featured program.