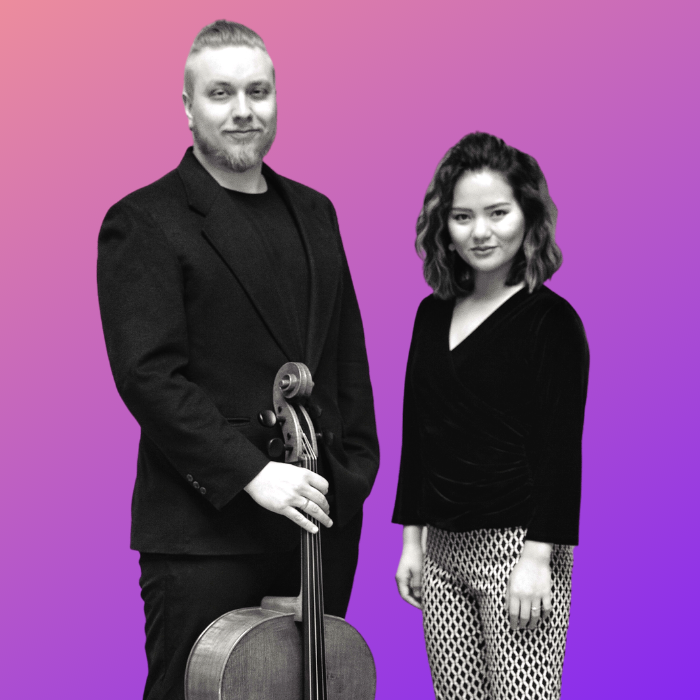 Live with Duo Ihana
Duo Ihana's mission is to build bridges between people and cultures using the universal language of music. Join Des Moines Symphony Cellist Jesse Nummelin and his wife, Pianist Rie Tanaka, for a livestreamed concert featuring pieces that reflect their relationship with the world and with each other.
The concert will be streamed live on the Symphony's Facebook and YouTube pages. RSVP for the Facebook event to get a reminder when the concert is live! You can also watch on YouTube, click through to the video on Facebook, or tune in right on our website.

#DMSOatHome is a new series of videos and streaming content aimed at connecting with our community online. Join us each Sunday evening on our social media channels for a series of live-streamed recitals from our Des Moines Symphony Musicians.