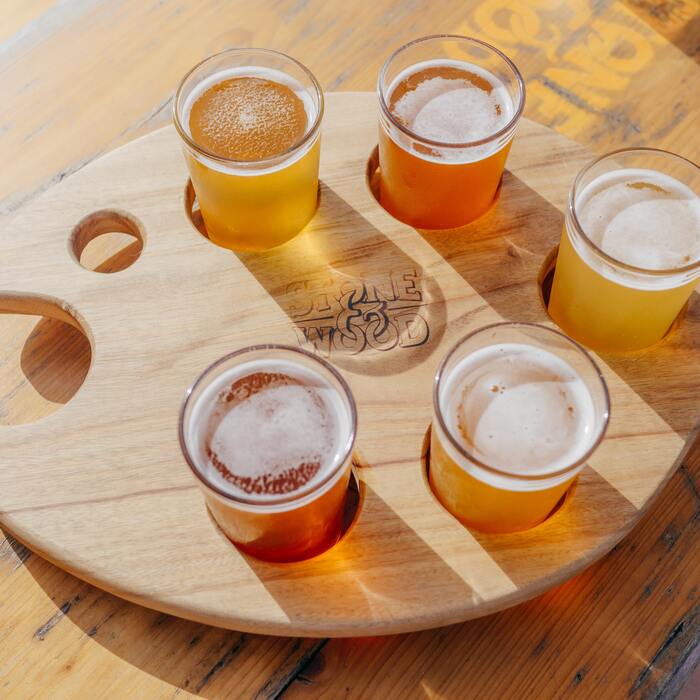 ReMix: Dance, Rhythm, & Blues
Join us for ReMix, a free and fun evening of drinks and trivia held live on Zoom!
At 7, Confluence owner & head brewer John Martin and production manager Josh Maxson will lead a custom beer tasting featuring a special sampler pack of four different beers - Confluence Original, Gray's Lake Nessie with Hazelnut Coffee, Hill Hopper Pale Ale, and Older Dirtier Kent's Barrel Aged Barleywine. To participate, order the "Des Moines Symphony Sampler 4-pack" on Confluence's website and pick it up before the event.
After the tasting, grab your friends and join us for a fun and challenging round of music-themed trivia hosted by trivia mastermind Marnie Strate – no musical expertise required! This month's theme comes from our upcoming Live from the Temple concert Dance, Rhythm, & Blues. You'll field questions about famous dancers, dance trends, dance movies, video games, and much more.
Your teammates can join you in person or on Zoom – we'll sort you into breakout rooms by teams. This event is virtual, which means you can recruit your trivia-loving friends and family to join us from anywhere in the world! Gather your brainiest bunch of friends and fight it out for first place. 
The winning team will take home a variety of prizes, including free streaming passes to the Des Moines Symphony for each team member!
This is a free event, but you must reserve your space by using the "tickets" link above or clicking here.