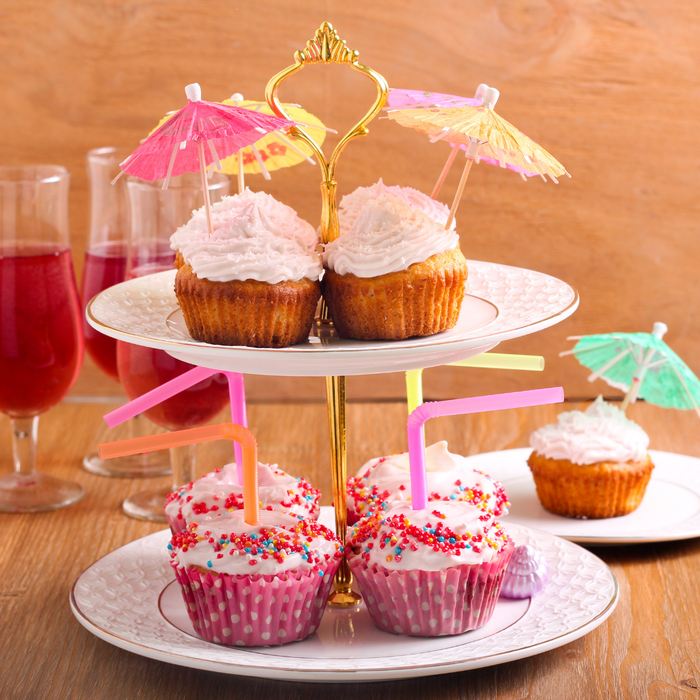 ReMix: Fireworks & Fanfare
Join us for a free and fun evening of cupcakes, cocktails, and trivia held live on Zoom! Join us at 7 for a cupcakes & cocktails class led by our friends at Crème Cupcake + Dessert. We'll provide a list of ingredients ahead of time and walk you through the recipes step by step. 
After mixology, grab your friends and join us for a fun and challenging round of music-themed trivia hosted by trivia mastermind Marnie Strate – no musical expertise required! Your teammates can join you in person or on Zoom – we'll sort you into breakout rooms by teams. This event is virtual, which means you can recruit your trivia-loving friends and family to join us from anywhere in the world! Gather your brainiest bunch of friends and fight it out for first place. 
The game will consist of several rounds of general trivia with a few music questions peppered throughout the evening. The winning team will take home a variety of prizes, including free streaming passes to the Des Moines Symphony for each team member!
This is a free event, but you must reserve your space using the tickets link above.
Join us for Cupcakes + Cocktails!
ReMix will kick off with a live cupcake and cocktail class from our friends at Creme! They'll walk you through some cupcake frosting tricks and show you how to mix a Fiery Cider Bomb cocktail.
Gather the following ingredients in advance to decorate your cupcake or purchase a cupcake kit from Creme, which includes the following:
1 unfrosted cupcake
1 piping bag
1 piping tip
Colored buttercream frosting
Sprinkle mix
Music note decoration
Featured Cocktail: "Fiery Cider Bomb"
Ice
2 oz Prairie Fire (or substitute Fireball)
3 oz apple cider
1 oz grenadine
Apple and maraschino cherries for garnish
Prefer to order ahead? You can purchase this special cocktail straight from Creme and pick it up ahead of the event.