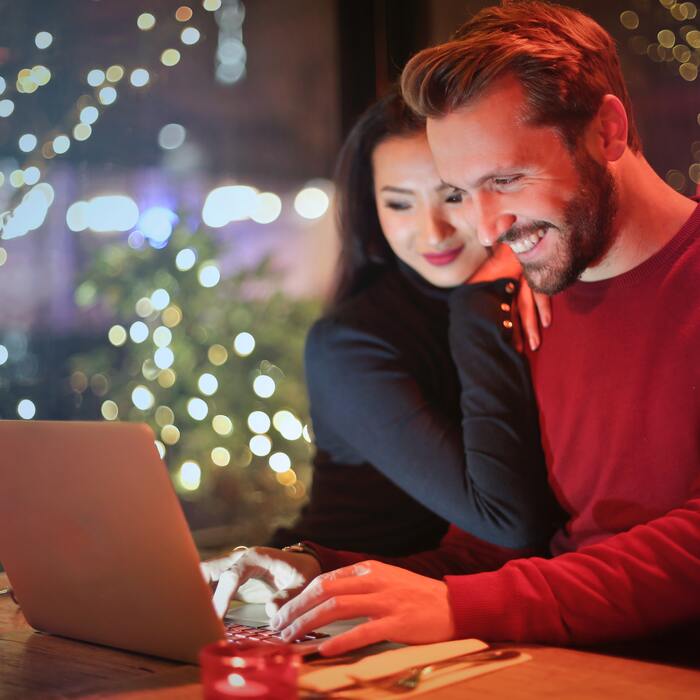 ReMix: Winter Fantasia
Join us for a holiday-themed evening of mixology and music trivia held live on Zoom! Join us at 7 for a mixology class led by our friends at Bartender's Handshake where you'll learn to make their famous Glühwein. We'll provide a list of ingredients ahead of time and walk you through the recipe step by step. Prefer your cocktails pre-mixed? Bartender's Handshake will offer to-go versions of the week's featured cocktail – just place your order on their website and pick it up the day of the event.
After mixology, grab your friends and join us for a fun and challenging round of holiday music-themed trivia hosted by trivia mastermind Marnie Strate! Your teammates can join you in person or on Zoom – we'll sort you into breakout rooms by teams. This event is virtual, which means you can recruit your trivia-loving friends and family to join us from anywhere in the world! Gather your brainiest bunch of friends and fight it out for first place. 
The game will consist of several rounds of trivia centered around holiday music. The winning team will take home a variety of prizes, including free streaming passes to the Des Moines Symphony for each team member!
This is a free event, but you must reserve your space using the tickets link above.
Mixology
ReMix will kick off with a live mixology class from our friends at The Bartender's Handshake. Learn how to make their famous mulled wine, otherwise known as Glühwein!
Gather the following ingredients in advance to mix your cocktails live during the class.
Featured Cocktail: Glühwein
1 bottle of dry red wine (750 ml)
1/4 cup sugar
3/4 cup water
1/3 cup orange juice
5 oz. gin (rum, brandy, sherry, and/or amaretto may be substituted for different flavor profiles)
1 large square of dark chocolate (roughly 2"x2")
4 cinnamon sticks
20 cloves
2 star anise
Zest from one orange

Prefer to sip a pre-made cocktail? You can order your Glühwein for curbside pickup from the Bartender's Handshake - just visit their website. 
Holiday Music Trivia
Trivia mastermind Marnie Strate will be leading us in a few rounds of holiday music-themed team trivia! Invite your friends to join you, then register your team for Tuesday's event. You'll need to choose a team captain to submit your answers. Registration is required for all participants joining via Zoom so we can share the link to join Tuesday's event. 
Choose your team name and decide on your team captain, then click here to register your team!