Ticket Price

$15-70

Students Half Price

Duration

2hrs 10min

One intermission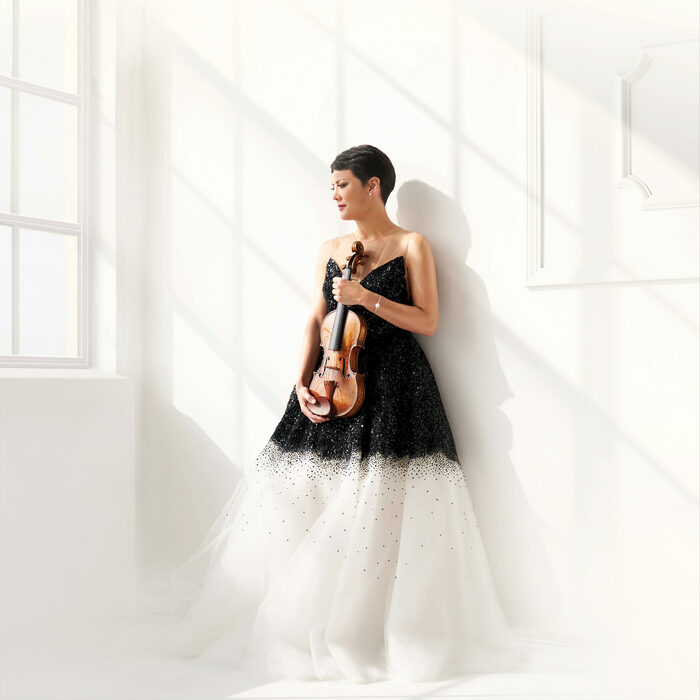 Season Debut: Discover Fandango!
World-renowned violinist Anne Akiko Meyers kicks off the Symphony's 86th season with a tour de force performance of Arturo Marquez' Fandango.
Anne Akiko Meyers joins the Symphony in its second annual Harriet S. and J. Locke Macomber Concert, an artistic initiative to present once-in-a-lifetime works and extraordinary, acclaimed soloists. The Symphony's Season Debut highlights the passionate dance music of Mexico and Spain, featuring works by Alexis-Emmanuel Chabrier, Nikolai Rimsky-Korsakov, and Arturo Márquez. The concert will conclude with Márquez's exciting and fiery Fandango for Violin & Orchestra, written for Anne Akiko Meyers in 2021.
Event Sponsors
Exclusive Sponsor
These concerts have been made possible by a generous gift from the Harriet S. and J. Locke Macomber Des Moines Symphony Fund
Tickets
Single tickets are $15-$70 and are available through Des Moines Performing Arts. Ticket prices are subject to a $5 increase on the day of the concert, excluding student rush tickets.
Student tickets are $7.50-$35 and are available through the Civic Center Ticket Office. Student rush tickets, subject to availability, are $5 for junior high and high school students and $10 for all other students the day of the concert through the Civic Center Ticket Office. One ticket sold per valid Student ID.
Learn More
Join us 45 minutes before the concert in the Prairie Meadows (East) Lobby for a free Concert Prelude Talk. Led by Dr. Eric McIntyre of Grinnell College, these discussions are complimentary to ticket holders and offer engaging and topical commentary on the featured program.