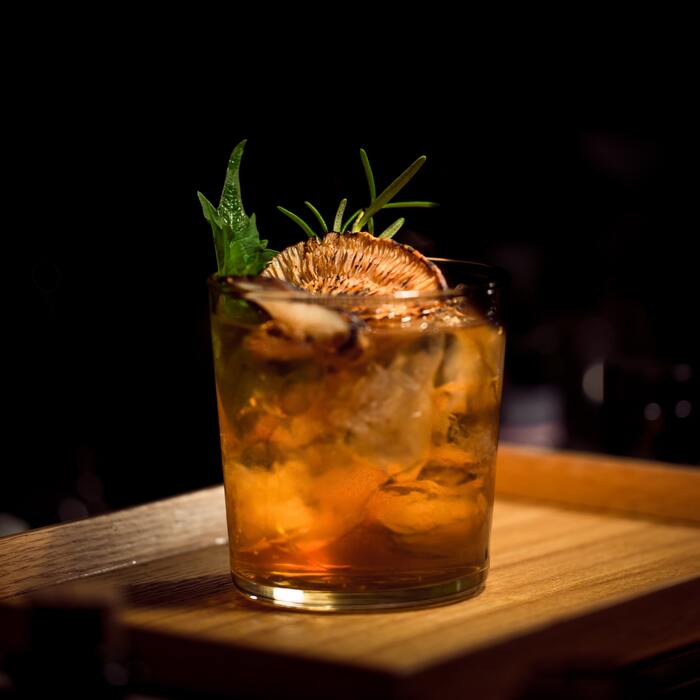 Symphony with a Twist: Virtual Donor Lounge
Members of the Maestro's Circle are invited to join us us at our virtual donor lounge – Symphony with a Twist! Bring your questions and raise a glass at this live Zoom event where Maestro Giunta will be joined by special guests Associate Concertmaster Julie Fox-Henson, guest pianist Nicholas Roth, and composer Michael Daugherty.
Symphony with a Twist will begin with a short cocktail class. This month's featured cocktail is Bourbon Eggnog.
Bourbon Eggnog
This takes about 30 minutes of prep time, but it is well worth it!
4 eggs
6 oz granulated sugar
1 tsp nutmeg
1/8 tsp allspice
1/8 tsp clove
1/8 tsp cinnamon
2 oz cognac
2 oz orange liqueur (brandy-based)
4 oz bourbon whiskey
12 oz whole milk
8 oz heavy cream
Blend the eggs for one minute in either a mixer fitted with a whip attachment or a blender
Add the sugar and spices and blend for 30 seconds
Slowly add the liquors and blend for an additional 30 seconds
Add the milk and cream and blend for 1 minute
Cover and refrigerate
This recipe will yield about eight 4-oz drinks. If you'd like more, just double or triple recipe.
Members of the Maestro's Circle have made donations totaling $1,250 or more to the Des Moines Symphony & Academy each year. If you are interested in learning more about how you can become a member of the Maestro's Circle please email Andrea Solomon, Director of Development.