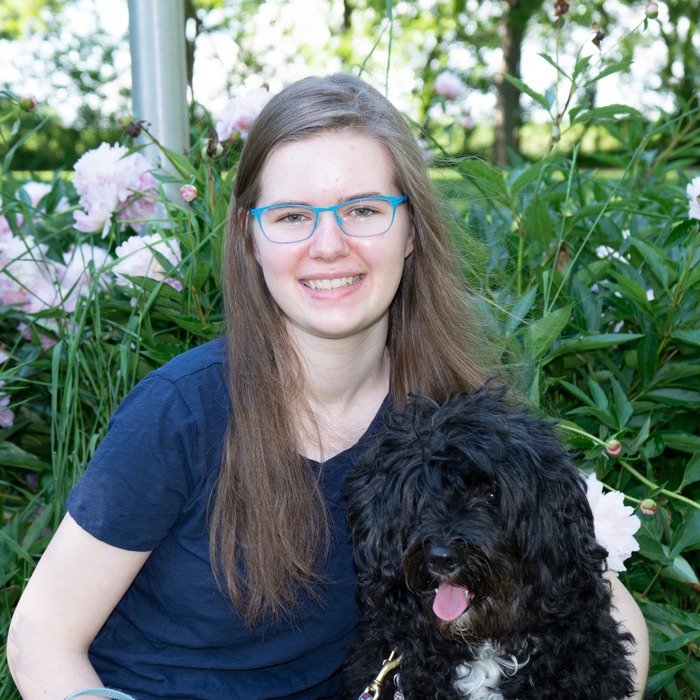 Dorothy Junginger has been a leader in the Des Moines Symphony Academy's Youth Orchestras and Honors String Quartet throughout her high school career. A senior at Valley High School, Dorothy serves as the Principal Violist of the Academy's Youth Symphony, is a member of the Academy's Honors String Quartet coached by Mary Pshonik, and takes private lessons with retired DMSO Principal Violist Sherida Josephson. 
We previously highlighted Dorothy's acceptance to the National Youth Orchestra of the United States of America (NYO-USA) for the 2020 season. But, her hard work and passion continues to impress us outside of the recital hall. As part of her senior year honors project, she created Play for Plenty, a series of remote recorded concerts to raise money for the Food Bank of Iowa. While Dorothy's original plan called for in-person benefit concerts, her project has instead taken a virtual form — perfect for sharing as part of our DMSO at Home series!
As a violist and frequent civic performer at local hospitals, retirement homes, and homeless shelters, Dorothy founded Play for Plenty out of her love for classical music and how it improves people's lives. Dorothy creates virtual benefit concerts, recruiting local musicians, including mentors and friends, to collaborate. Through this series of online performances they strive to inspire viewers to donate to their Food Bank of Iowa campaign, passing on the spirit of supporting our community and helping the hungry in a time when the Food Bank needs more support than ever.
"We strive to inspire viewers to donate to our Food Bank of Iowa campaign, passing on the spirit of supporting our community and helping the hungry, especially in these extra hard times, when the Food Bank needs more support than ever. I would greatly appreciate your supporting my organization and its cause by enjoying our videos and donating to the Food Bank through the link found on the Play for Plenty website."

Dorothy Junginger