Our May 10 DMSO at Home Sunday evening livestream featured a performance from Associate Concertmaster Julie Fox Henson and her family quartet. If you missed it (or just want to enjoy it all over again), replay the entire performance here!
The members of the Henson Family String Quartet include the Symphony's Associate Concertmaster Julie Fox Henson and Beau Henson on violin, and Alan and Fox Henson on cello.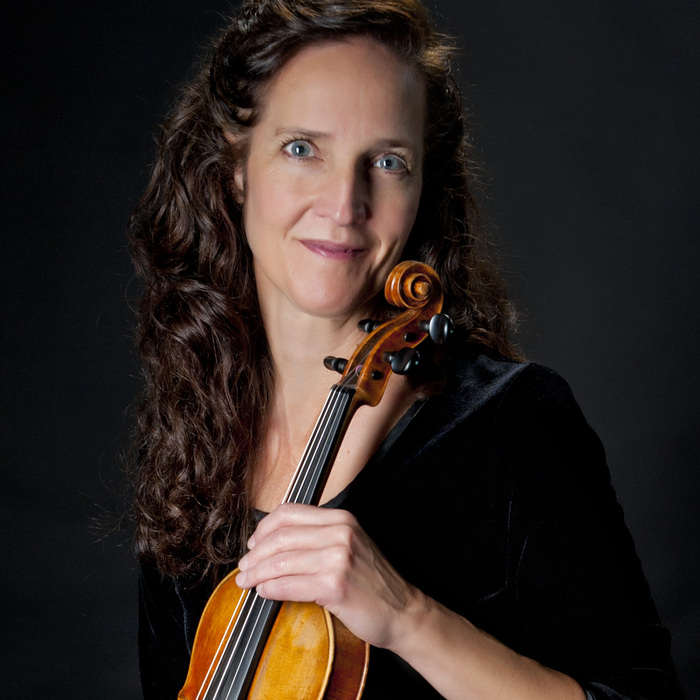 Julie Fox Henson is the Associate Concertmaster of the Des Moines Symphony, violinist for the Willis Broadway Series and soloist and chamber musician throughout the area. Ms. Henson enjoys a successful teaching studio in the Ames/Des Moines area, and was voted the 2010 Leopold LaFosse Studio Teacher of the Year by the Iowa String Teachers Association. Since the summer of 2001, she has been a member of the Belin String Quartet, which has a summer concert series in Des Moines and performs concerts and educational programs throughout the year. Ms. Henson performed throughout the U.S. and parts of Europe and South America from 1982 to 1992 as first violinist of the Montclaire String Quartet. The ensemble won first place in the Coleman and Monterey Chamber Music Competitions in California, and a prize at the Evian String Quartet Competition in France. She has held the position of Concertmaster for the West Virginia Symphony and the Waterloo/Cedar Falls Symphony.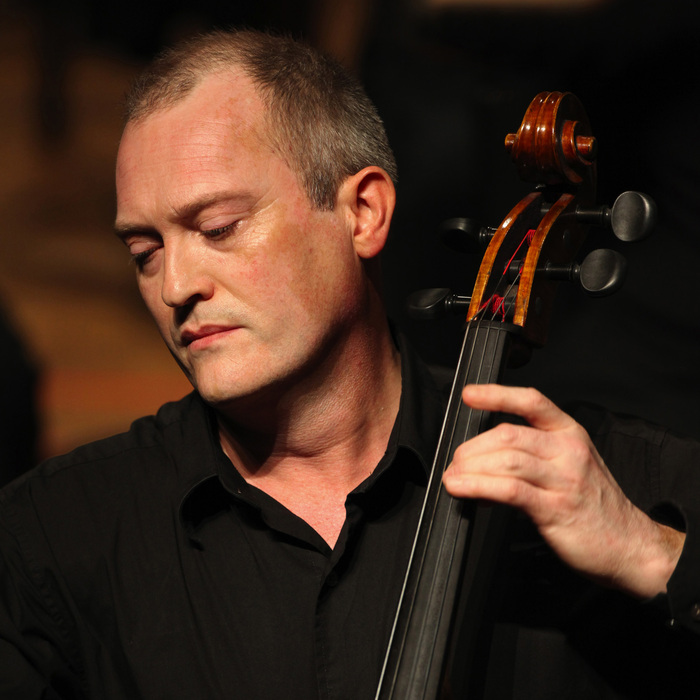 Alan Henson is the cello instructor at Grinnell College and has an active private studio in Ames.  He is Principal Cellist of the Central Iowa Symphony, and plays double bass for touring Broadway shows at Des Moines Civic Center.  He is former Principal Bassist of the Des Moines, Dubuque, and Waterloo/Cedar Falls Symphony Orchestras, and was the double bass instructor at University of Northern Iowa and cello instructor at Wartburg College in the 1990's.  He has performed with Cedar Rapids, West Virginia, Milwaukee, Green Bay, and Shreveport symphonies, as cellist of the Blue Sage Piano Trio, and as guest artist with the Montclaire and Pioneer string quartets.  He studied at CU Boulder, Rice University, and UW-Milwaukee.  He received the Leopold La Fosse Studio Teacher of the Year award from Iowa String Teachers Association in 2016.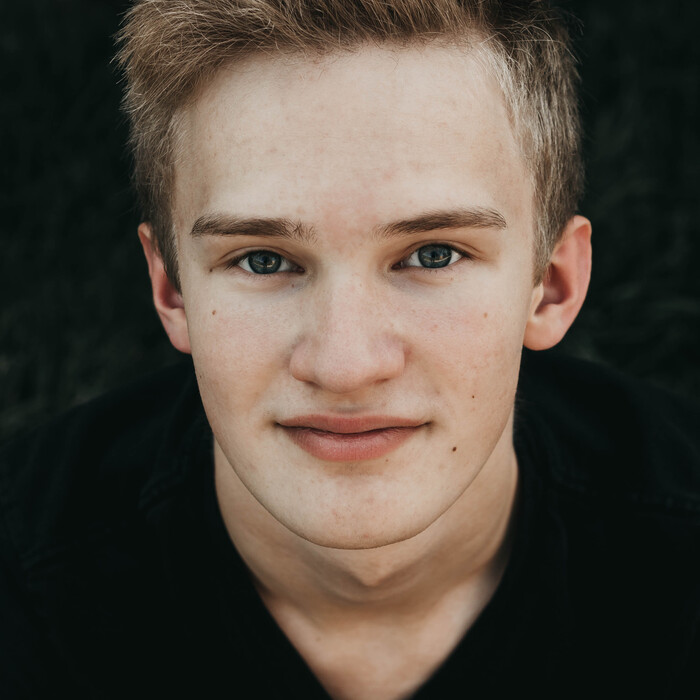 Beau Henson just completed his freshman year at the University of Michigan, where he studies with David Halen.  His former teachers are Dr. Jonathan Sturm, Pnina Luban, Danna Pins, and Julie Fox Henson.
In summer of 2019, Beau was a member of the highly competitive National Youth Orchestra (NYO), sponsored by Carnegie Hall in New York.  Their 3-week residency program culminated in a concert in Carnegie Hall, followed by a week in the U.K. and Europe, including performances in Royal Albert Hall (as part of the BBC Proms), the Royal Concertgebow in Amsterdam, and the Elbphilharmonie in Hamburg. 
As Concertmaster of the Des Moines Symphony Youth Orchestra, Beau was first violinist in the Des Moines Symphony Academy Honors String Quartet, which won first place in the 2019 St. Paul Chamber Music Competition, resulting in a performance on stage just before a St. Paul Chamber Orchestra performance in May, 2019.  He was a member of the Klier String Quartet for 5 years, both as a violinist and as a violist.
At 15, Beau was the youngest participant in composer Stephanie Ann Boyd's 50 State Sonata Project, performing the Iowa premiere of her "Amerigo" sonata.  He was a member of Iowa All-State Orchestra for two years (assistant concertmaster as a freshman), and was a member of Iowa All-State Choir for two years.
Beau was awarded a full fellowship to the Aspen Music Festival for the summer of 2020.  He found out this week that the Festival has been canceled due to concerns with the spread of COVID-19.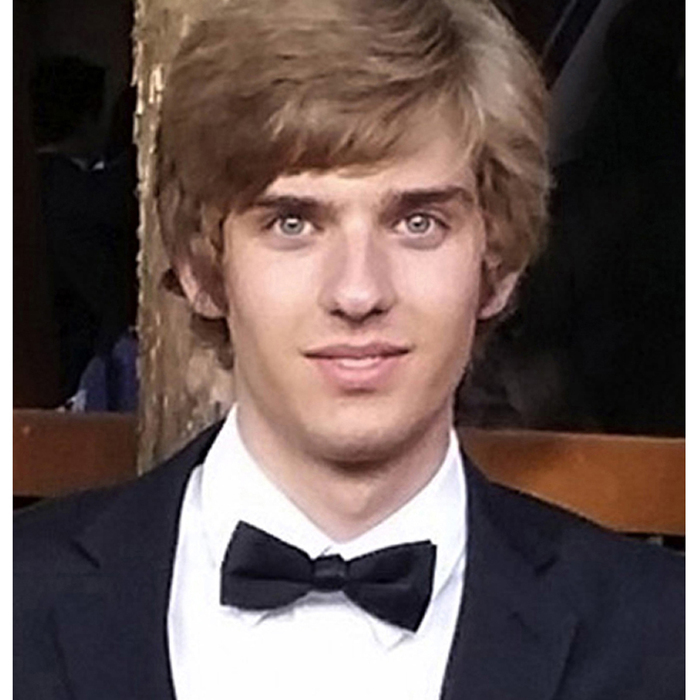 Fox Henson started cello at age 6.  He has studied cello with Mary Pshonik, Tricia Hannon, Julie Sturm, his father (Alan Henson), Anthony Arnone and currently with George Work.  Fox was the cellist of the Sostrini String Quartet from 2007 to 2017.  The SSQ was selected as 1st alternate in the finals for the 2015 Saint Paul String Quartet Competition.  He attended Stringwood Chamber Music Festival in 2014 and 2015, and Idyllwild Summer Arts Festival in 2015 and 2016.  He was selected for Iowa All-State Orchestra in 2013, 2014, and 2015.  An active freelance musician, Fox plays in the Central Iowa Symphony and Fort Dodge Area Symphony, and subs with the Des Moines Symphony.
DMSO at Home is a Des Moines Symphony project aimed at connecting with our community online through videos, livestreamed concerts, and more. Watch for all-new content on our social channels and here at dmsymphony.org.
Like what you see? Help support our mission and future programming so we can make music together for years to come.