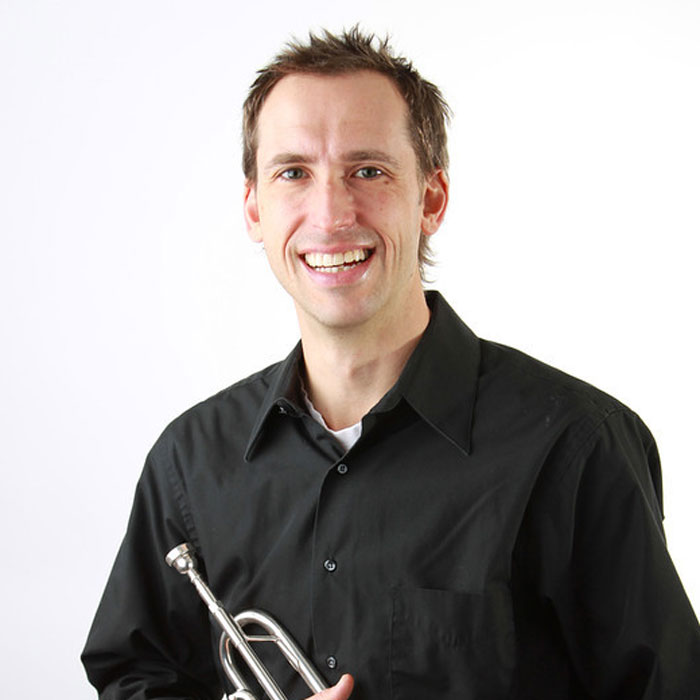 Christian Baughman is currently the seventh grade instrumental music instructor in the Ankeny Community Schools and has previously held teaching positions in the Des Moines, Newton and Johnston public schools. He has also instructed the brass line of the World Finalist Colts Drum and Bugle Corps of Dubuque, Iowa.
Mr. Baughman studied the trumpet with Andy Classen at Drake University where he was a member of the Drake University Concert Band, Wind Ensemble, Symphony Orchestra and Jazz Band I. His teaching philosophy for trumpet centers on showing students how daily practice of the fundamentals can make playing the trumpet easier and more rewarding. Mr. Baughman is passionate about music making and the positive impact music education can have on young people's lives.
Mr. Baughman earned his Master of Music Education degree from Boston University in January 2008 and has a Bachelor of Music Education degree from Drake University. He is a member of the Iowa Bandmasters Association, Music Educators National Conference and Phi Mu Alpha Sinfonia.
Mr. Baughman resides in Clive with his wife Kelly and their three year old son, Elliot. He enjoys bicycling, home cooked meals and live music.