Read about the music and composers featured in Masterworks 3: The Planets on November 19 & 20, 2022. Program notes by Dr. Richard E. Rodda.
Adolphus Hailstork's Fanfare on Amazing Grace is an explosion of joyous sound reflecting the influence of spirituals sung and loved since childhood.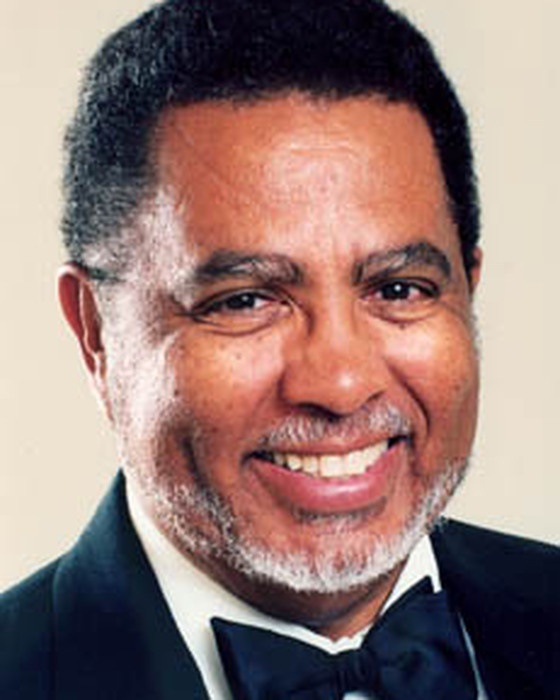 ADOLPHUS HAILSTORK
Born April 17, 1941 in Rochester, New York.

FANFARE ON AMAZING GRACE
• Orchestral version first performed in May 2011 in Norfolk, Virginia by the Virginia Symphony Orchestra, conducted by JoAnn Falletta.
• These concerts mark the first performances of this piece by the Des Moines Symphony.
(Duration: ca. 3 minutes)
Adolphus Hailstork was born in Rochester, New York in 1941, and grew up in Albany, where he learned to play violin, piano and organ, and sang in the school choirs. He started to compose before enrolling at Howard University in Washington, D.C. in 1959. Upon his graduation from Howard in 1963, he won a Lucy E. Moten Travel Fellowship that enabled him to study with the celebrated pedagogue Nadia Boulanger at the American Academy in Fontainebleau, France. He then earned a second Bachelor's (1965) and a Master's degree (1966) from the Manhattan School of Music and completed his doctoral studies in 1971 at Michigan State University. Hailstork taught at MSU and Youngstown State University before joining the faculty of Norfolk State University in Virginia in 1977. Since 1999, he has served on the faculty of Old Dominion University in Norfolk, where he is now Eminent Scholar and Professor of Music. Hailstork's distinctions include the Ernest Bloch Award, a Fulbright Fellowship (for study in Guyana), Virginia Governor's Award for the Arts, an honorary doctorate from the College of William and Mary, a Distinguished Alumni Award from the Manhattan School of Music, and the Strong Men & Strong Women Award from Dominion Energy of Virginia ("to provide our youth with positive role models of African-American men and women"). In 1992, he was named a Cultural Laureate of the State of Virginia. His recent America's Requiem: A Knee on the Neck, premiered in March 2022 at the Strathmore Music Center in North Bethesda, Maryland, commemorates the death of George Floyd.

In 2003, Hailstork wrote a Fanfare on Amazing Grace for organ, an instrument he studied as a student and had up taken up in earnest again around that time. The work is a modern analogue of Bach's chorale preludes, in which a church hymn is embedded in elaborate accompanying counterpoint. The musical web Hailstork wove around Amazing Grace comprises celebratory brass fanfares, beneath which the broad phrases of the hymn unfold in the orchestra. In 2006, Hailstork arranged the Fanfare for organ and brass quintet, and five years later orchestrated it for the Virginia Symphony Orchestra conducted by JoAnn Falletta, who premiered and recorded it in May 2011. Ten years later, the Fanfare on Amazing Grace was arranged by Master Gunnery Sergeant Don Patterson for "The President's Own" United States Marine Band and broadcast worldwide on January 20, 2021 as part of the music for the Inauguration of President Joe Biden and Vice President Kamala Harris.

The score calls for flutes, clarinets, oboes, and bassoons in pairs, two horns, three trumpets, three trombones, tuba, timpani, cymbals, and the usual strings consisting of first violins, second violins, violas, violoncellos and double basses.