Read about the music and composers featured in Masterworks 3: The Planets on November 19 & 20, 2022. Program notes by Dr. Richard E. Rodda.
Scottish composer James MacMillan's eloquent Larghetto for Orchestra is the orchestral version of his choral work based on the penitential Psalm 51: Miserere mei, Deus: Have mercy upon me, O God.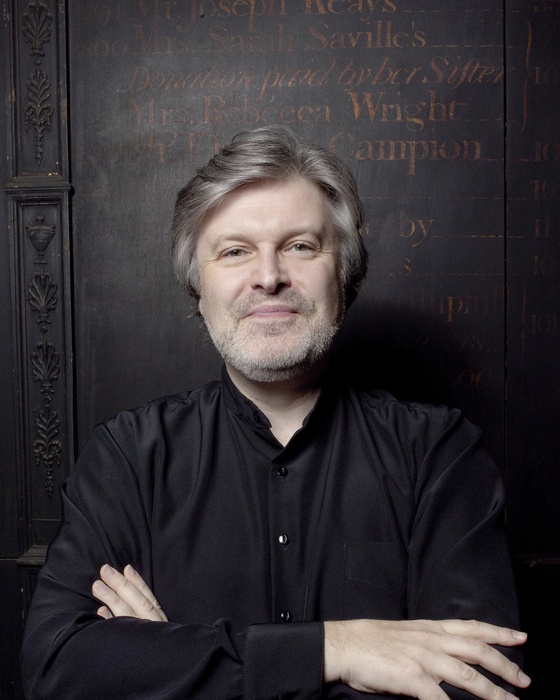 JAMES MACMILLAN
Born July 16, 1959 in Kilwinning, Ayshire, Scotland.
LARGHETTO FOR ORCHESTRA
• Orchestral version first performed on October 27, 2017 in Pittsburgh, conducted by Manfred Honeck.
• These concerts mark the first performances of this piece by the Des Moines Symphony.
(Duration: ca. 15 minutes)
Scottish composer James MacMillan, born in Kilwinning, Ayshire in 1959, was educated at the University of Edinburgh (Bachelor of Music, 1981) and University of Durham (Ph.D., 1987), where his principal teacher was John Casken. After working as a lecturer at Manchester University from 1986 to 1988, MacMillan returned to Scotland, where he has since fulfilled many important commissions and taught at the University of Edinburgh and Royal Scottish Academy of Music and Drama in Glasgow. In 1993, MacMillan won both the Gramophone Contemporary Music Record of the Year Award and the Classic CD Award for Contemporary Music; he was made a CBE in 2004, given the 2008 British Composer Award for Liturgical Music, and named an Honorary Patron of the London Chamber Orchestra in 2008. In October 2014, MacMillan inaugurated the Cumnock Tryst, a festival of international scope that he organized in his boyhood home in southern Scotland. Macmillan's compositions, many of which incorporate traditional Scottish elements and bear some stamp of either his religion (Catholicism) or his politics (socialism). Of his creative personality, MacMillan wrote, "I respect tradition in many forms, whether cultural, political or historical, and in keeping up a continuous, delicate scrutiny of old forms, ancient traditions, enduring beliefs and lasting values one is strengthened in one's constant, restless search for new avenues of expression. Therefore, in ideological terms, my works express the timeless truths of Roman Catholicism alongside a fierce social commitment. And musically one can hopefully sense the depths of times past integrating with attempts at innovation."

Larghetto for Orchestra is MacMillan's instrumental version of the a cappella Miserere he composed for the acclaimed London-based choral ensemble The Sixteen in 2009. The text for the choral work, the penitential Psalm 51, "Miserere mei, Deus: Have mercy upon me, O God, after Thy great goodness. According to the multitude of Thy mercies, do wash away mine offences. Wash me thoroughly from my wickedness, and cleanse me from my sin. For I acknowledge my faults," is taken from the Matins service of Tenebrae ("darkness"), which encompasses the most solemn moments of the Christian year. The term is applied to the combined Roman Catholic services of Matins and Lauds that bracket daybreak on Thursday, Friday and Saturday of Holy Week, during which fifteen candles signifying the ebbing life of Christ are extinguished one-by-one after the singing of the obligatory Psalms. The service closes "in tenebris." MacMillan's Miserere and its Larghetto for Orchestra analogue not only plumb the images and emotions of the individual verses, but also trace a slowly swelling optimism, from the recognition and repentance of the opening lines to hope of forgiveness at the close.

The score calls for two flutes, two oboes, English horn, two clarinets, two bassoons, four horns, three trumpets, three trombones, tuba, timpani, bass drum, cymbals, snare drum, harp and the usual strings.