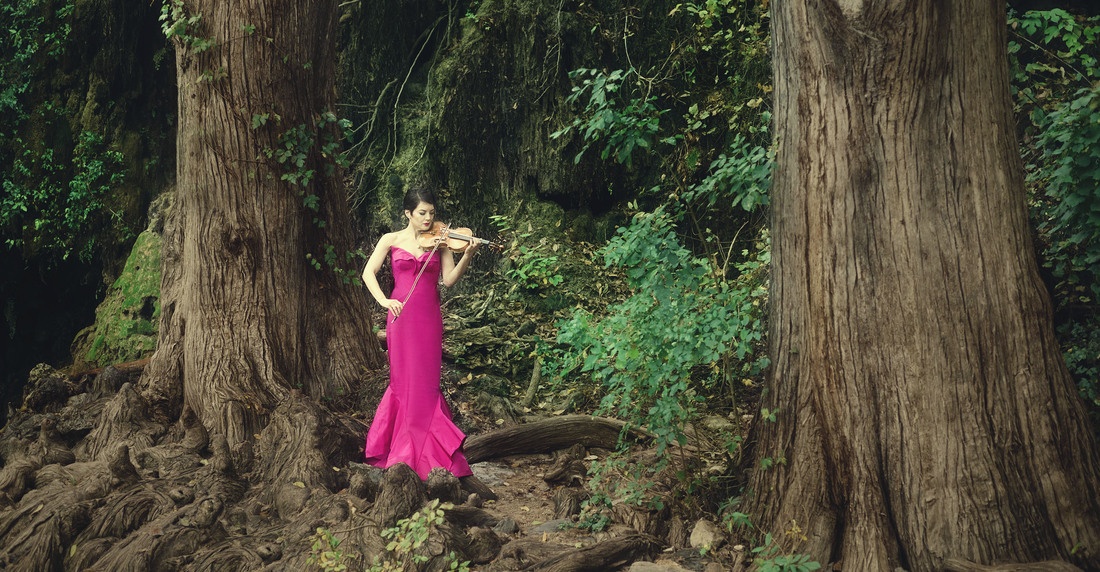 The Des Moines Symphony's 2023-2024 season debut, Discover Fandango, features world-renowned violinist Anne Akiko Meyers performing Arturo Marquez's Fandango for Violin & Orchestra. But what is the Fandango? The Fandango is a partner dance, likely originating in Spain, that became popular in the 18th century throughout Europe. Composers such as Mozart helped boost its popularity by including elements of the dance in their compositions and operas. As the Fandango traveled to different areas of the world, distinct regional styles evolved. It is still a popular folk dance in Spain, Portugal, and Latin America.
Music of Fandango is traditionally set in a 3/4 or 6/8 time signature and often switches between major and minor keys. The tempo begins slowly and gradually gets faster as the dance progresses. Snapping, clapping, or the use of castanets, a Spanish instrument which makes a clicking noise, help musicians and dancers keep time. Illustrating the passionate style of the dance, there may be a short but dramatic pause in the music for a few seconds, where dancers freeze and start dancing again once the music resumes.
Don't miss your chance to experience Arturo Marquez and Anne Akiko Meyer's interpretation of Fandango music! Get your tickets here.