Ticket Price

$15-70

Students half-price

Duration

2hrs 10min

One intermission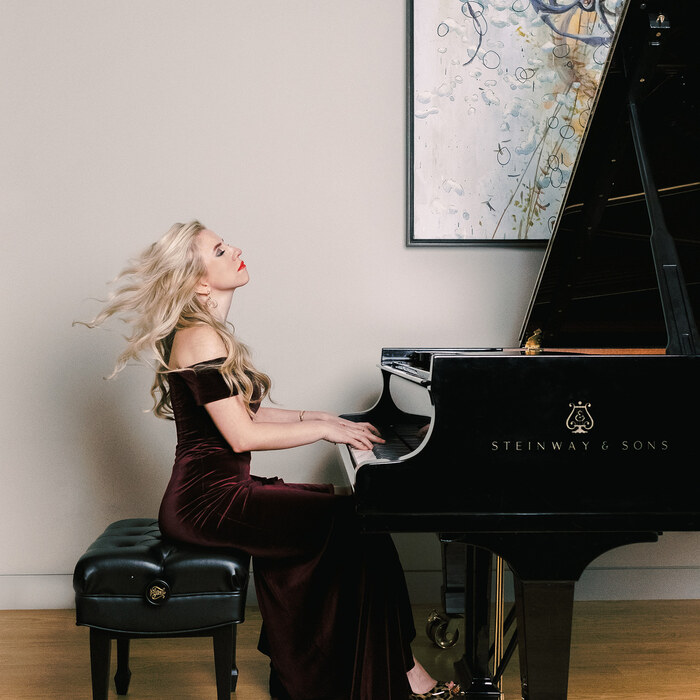 Immortal Beloved
Natasha Paremski plays Rachmaninoff's thrilling, grand Third Piano Concerto in a passionate concert inspired by Beethoven's "Immortal Beloved" letters.
"Ever thine. Ever mine. Ever ours." So Beethoven closed a July 1812 letter to his "immortal beloved," a woman whose identity has remained one of the great mysteries of classical music. Beethoven's passionate love letters come alive in this musical celebration of great passion from Dobrinka Tabakova's Dawn to Augusta Holmès's La Nuit et L'Amour and more, featuring Des Moines actors Katy Merriman and James Serpento. Campbell Helton, a junior at Theodore Roosevelt High School and the 2020 winner of the Des Moines Symphony Academy Youth Orchestra's Young Artist Competition, joins the Symphony to perform Moonlight Sonata; finally, this unique program is capped with a virtuosic tour de force as Russian-born pianist Natasha Paremski returns to play Rachmaninoff's thrilling, grand Third Piano Concerto.
Watch Video
Event Sponsors
Guest Pianist Sponsor
The Rosenberg Family in Honor of Audrey & Dr. Harlan Rosenberg
Tickets
Single tickets are $15-$70 and are available through Des Moines Performing Arts. Ticket prices are subject to a $5 increase on the day of the concert, excluding student rush tickets.
Student tickets are $7.50-$35 and are available through the Civic Center Ticket Office. Student rush tickets, subject to availability, are $5 for junior high and high school students and $10 for all other students the day of the concert through the Civic Center Ticket Office. One ticket sold per valid Student ID.
Health & Safety Protocols
The health and safety of our musicians, audiences, and staff is our top priority.
Beginning September 25 and continuing for the foreseeable future, all guests planning to attend a performance inside the Civic Center must present proof of full COVID-19 vaccination or the results of a negative COVID-19 test. 
Additionally, all audience members must wear a mask at all times unless enjoying refreshments within designated areas. 
We anticipate that our health and safety protocols will evolve throughout the season as the CDC's guidelines for indoor gatherings are updated.