Ticket Price

$15-70

Students half-price

Duration

2hrs 10min

One intermission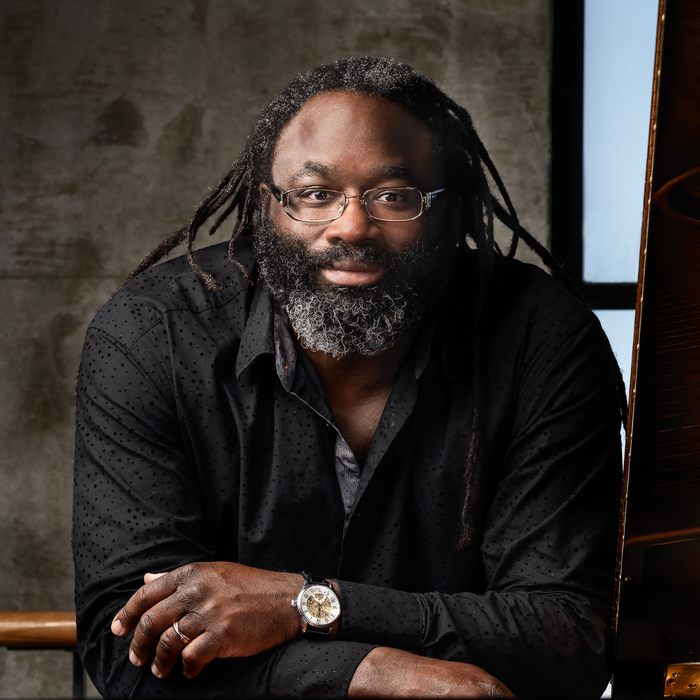 Season Debut: Beethoven's Fifth
Season Debut! The most famous four notes in music – plus, Awadagin Pratt plays Florence Price
A trumpet fanfare rings across an empty stage. Musicians enter one by one, playing complementary motives which layer and intertwine to form Corigliano's celebratory Promenade Overture. In this dramatic fashion, the Orchestra returns to the Civic Center stage for a triumphant and thrilling Season Debut. Celebrated pianist Awadagin Pratt joins the Symphony to perform Florence Price's Piano Concerto in One Movement, a lyrical and lively piece which evokes Price's experiences as a Black woman raised in the post-Civil War South. Equal parts mysterious and heroic, Beethoven's Egmont Overture depicts the victory over oppression of Goethe's tragic hero.  Beethoven's ominous four-note opening motif, often considered the musical manifestation of "fate knocking at the door," opens his gripping, impassioned Fifth Symphony. Hear the raw power and the dramatic triumph of this masterpiece.
Watch Video
Tickets
Single tickets are $15-$70 and are available through Des Moines Performing Arts. Ticket prices are subject to a $5 increase on the day of the concert, excluding student rush tickets.
Student tickets are $7.50-$35 and are available through the Civic Center Ticket Office. Student rush tickets, subject to availability, are $5 for junior high and high school students and $10 for all other students the day of the concert through the Civic Center Ticket Office. One ticket sold per valid Student ID.
Health & Safety Protocols
The health and safety of our musicians, audiences, and staff is our top priority.
Beginning September 25 and continuing for the foreseeable future, all guests planning to attend a performance inside the Civic Center must present proof of full COVID-19 vaccination or the results of a negative COVID-19 test. 
Additionally, all audience members must wear a mask at all times unless enjoying refreshments within designated areas. 
We anticipate that our health and safety protocols will evolve throughout the season as the CDC's guidelines for indoor gatherings are updated.