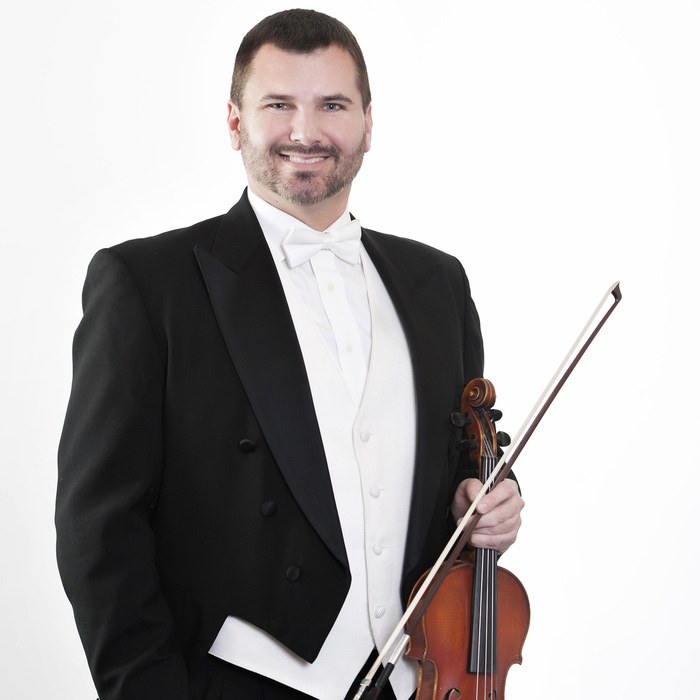 Title Youth Sinfonia & Preludio Strings Conductor
Matt Meyer has degrees in Violin Performance and Music Education from the University of Iowa.  He spent two years teaching orchestra in the Iowa City Community Schools.  Meyer has taught orchestra in the West Des Moines Schools for more than ten years and also conducts the Youth Sinfonia and Preludio Strings at the Des Moines Symphony Academy.
Member of the Orchestra since
2002
Most memorable experience with the Orchestra
Performing all nine Beethoven Symphonies in one season.
How I got started playing my instrument
My mom had a friend who wanted to teach somebody very young. I was three years old at the time and thus a perfect candidate. The rest is history.
Favorite composer
Mozart
Favorite solo piece
Lalo's Symphony Espagnole
Hobbies
Being a dad, anything sports related
Other than classical music _____ is on my iPod
Dave Matthews Band