Kevin Zhu, the first Artist in Residence, spent a week visiting area high schools, working with Academy students, interacting with Classical Conversations participants and performing breathtaking renditions of Tchaikovsky's Violin Concerto with the Orchestra.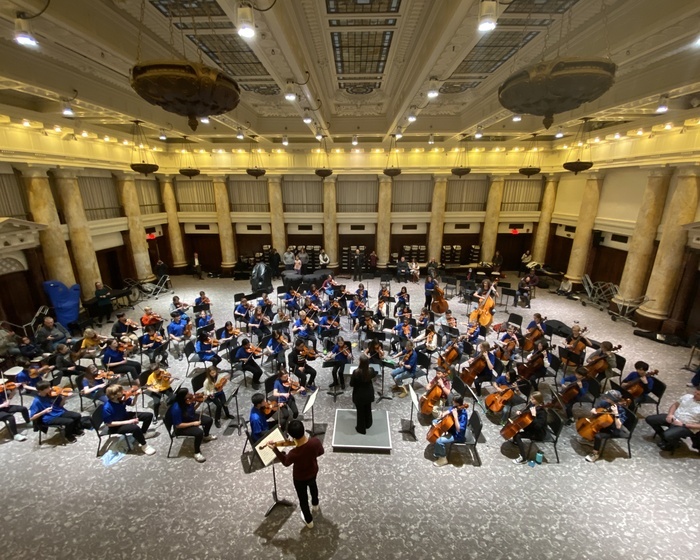 Photo: Kevin Zhu with Des Moines Symphony Academy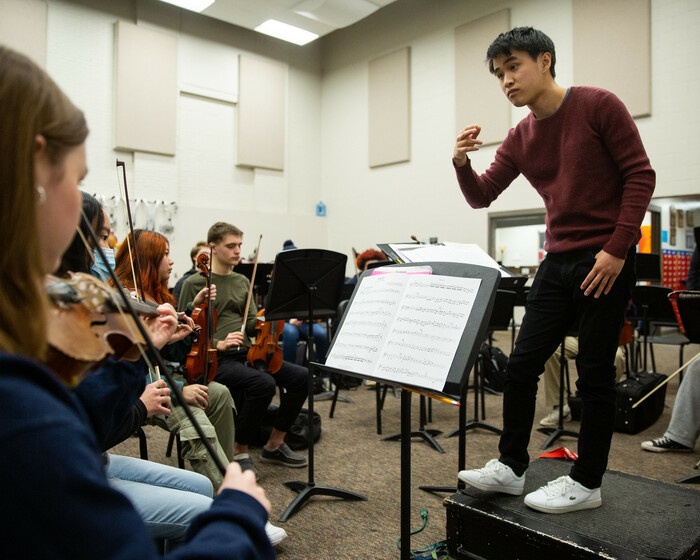 Photo: Zhu working with students at Des Moines Public Schools
ADULT EDUCATION 
Kevin joined Dr. Eric McIntyre for Classical Conversations, a virtual music appreciation event that provides insights into the music being performed by the Des Moines Symphony at that weekend's Masterworks concerts. 
VIOLIN MASTER CLASS  
The week's educational activities concluded with Kevin Zhu leading a master class featuring student violin soloists from our Academy and college students studying at Drake University. 
The Visiting Artist in Residence program was made possible by a generous gift from Fred & Charlotte Hubbell.