The Des Moines Symphony has announced a new artistic initiative for its 2022-2023 Season. The Fred & Charlotte Hubbell Visiting Artist in Residence Program will bring outstanding national and international musicians to Des Moines for an annual residency. The initiative was designed to offer unique opportunities for Academy students and Symphony musicians as well as deeper community engagement.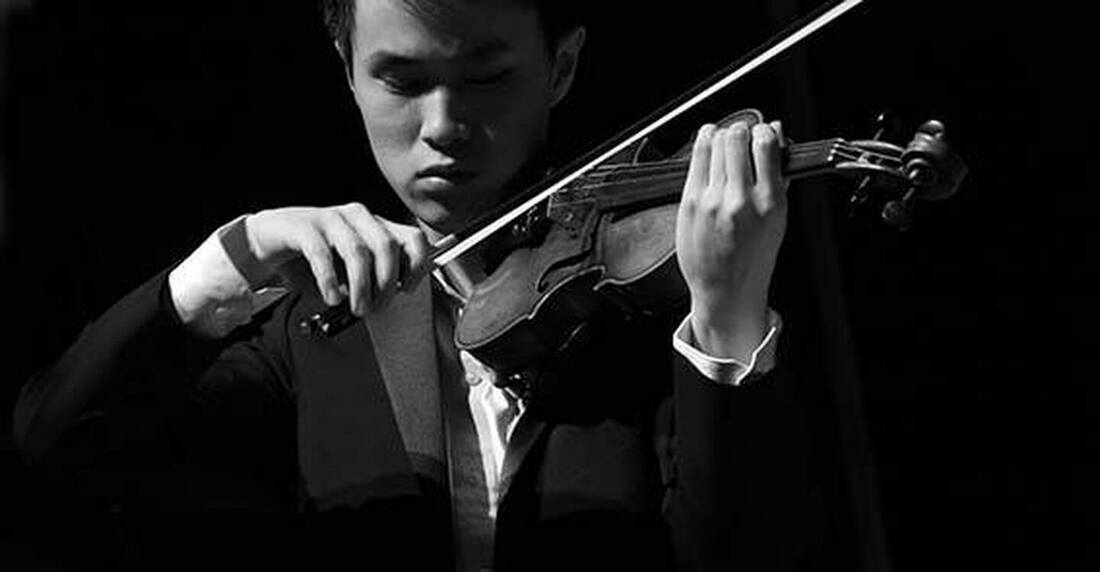 In February, Violinist Kevin Zhu joins the Symphony as the inaugural Fred & Charlotte Hubbell Visiting Artist in Residence. Kevin will spend five days working with Academy students and visiting several area high schools before performing Tchaikovsky's Violin Concerto with the Des Moines Symphony. 
A variety of activities have been planned for the week-long residency.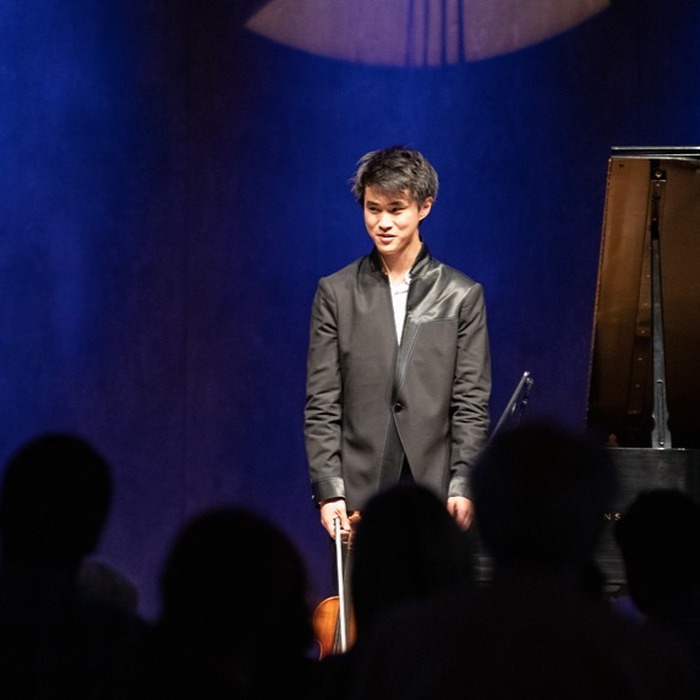 YOUTH ORCHESTRAS CLINICS & INFORMANCE  
The residency will kick off with Kevin Zhu leading an instructional clinic with our Youth Symphony. Kevin will also hold an instructional clinic with our Youth Sinfonia and Youth Philharmonic, which will include performing a piece for violin and string orchestra during an informance with musicians' families in attendance. 
SCHOOL VISITS  
A combination of master classes and string sectionals will be led by Kevin at several high schools, including Roosevelt High School, East High School, Hoover High School, Lincoln High School, Valley High School and Southwoods Freshman High School. 
ADULT EDUCATION 
Kevin will join Dr. Eric McIntyre for Classical Conversations, a virtual music appreciation event that provides insights into the music being performed by the Des Moines Symphony at that weekend's Masterworks concerts. 
VIOLIN MASTER CLASS  
The week's educational activities will conclude with Kevin Zhu leading a master class featuring student violin soloists from our Academy and college students studying at Drake University. 
CONCERT PERFORMANCE
The week's events will culminate in Kevin Zhu's performance of Tchaikovsky's Violin Concerto with the Des Moines Symphony at their February 4 & 5 Masterworks concerts, Mahler 5.
The Visiting Artist in Residence program was made possible by a generous gift from Fred & Charlotte Hubbell.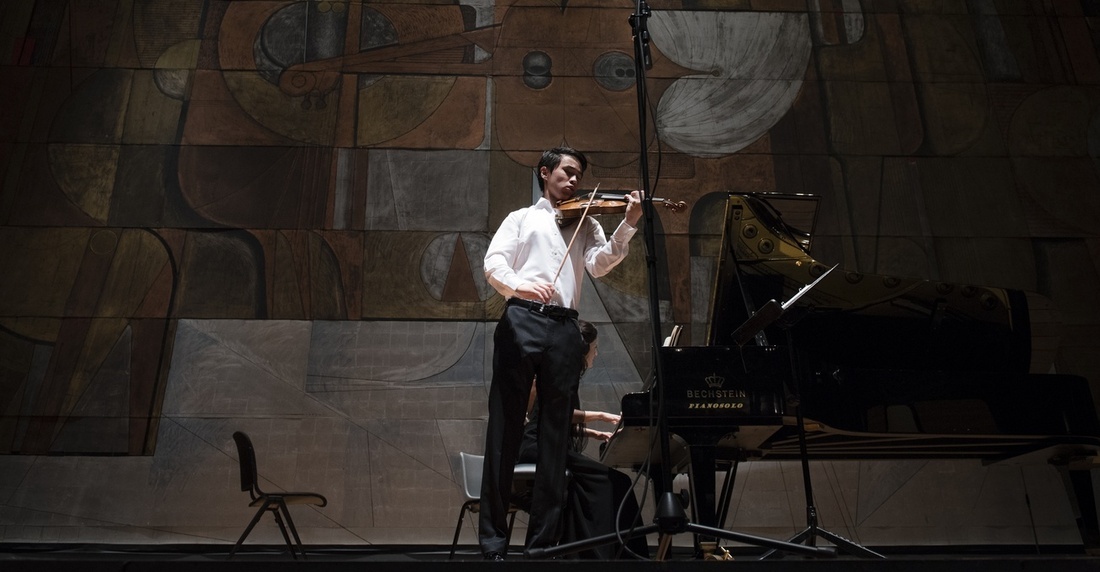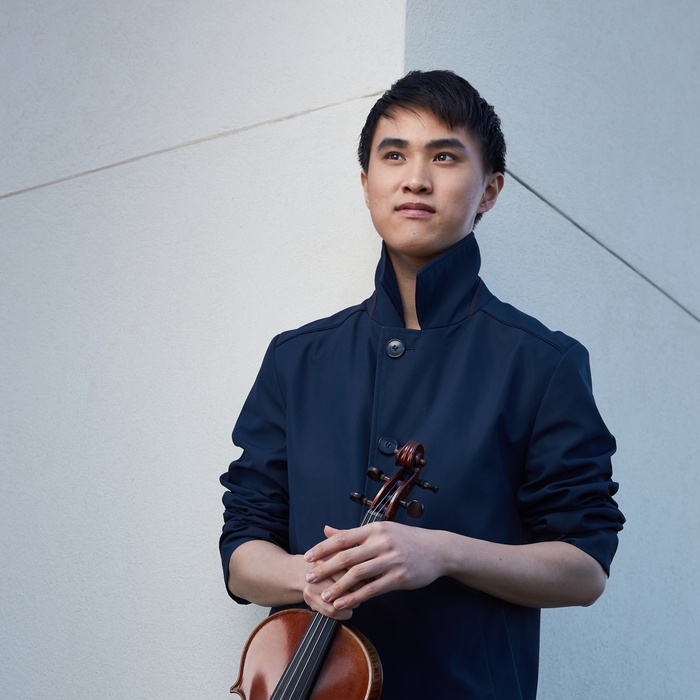 KEVIN ZHU
American violinist Kevin Zhu has amassed an outstanding record of concert performances and competition wins since he began playing violin at age three. Praised for his "awesome technical command and maturity" (The Strad) and "absolute virtuosity, almost blinding in its incredible purity" (L'ape musicale), Kevin regularly performs on the world's largest stages, ranging from Carnegie Hall in New York to London's Royal Festival Hall to the Forbidden City Concert Hall in Beijing. Initially coming to international attention after winning the 2018 Paganini Competition and 2012 Yehudi Menuhin Competition, he has established himself as a leading figure among the next generation of musicians, astonishing audiences with his peerless technical mastery and inimitable artistic voice.
In the 2021-22 season, Kevin Zhu debuted with the Polish Baltic Philharmonic and undertook a multi-city recital tour in Italy, including appearances at the Palazzo del Quirinale in Rome, one of the official residences of the Italian President; and with Paganini's famed violin 'Il Cannone'. He also made recital debuts in Miami, Dresden, and Madrid, and embarked on a project to perform Paganini's complete 24 Caprices in one concert, one of few violinists to ever do so.
Recent performing highlights include appearances with the Pittsburgh Symphony Orchestra, Moscow Virtuosi, and China Philharmonic Orchestra. A highly sought-after recitalist, he has toured across the United States and Europe with repertoire ranging from Beethoven to contemporary commissions. Kevin Zhu is also a passionate chamber musician, collaborating with artists such as Itzhak Perlman, Lawrence Power, and Jan Vogler.
In addition to his efforts on stage, Mr. Zhu serves as a Culture Ambassador of the Lin Yao Ji Music Foundation of China. He has repeatedly been featured on BBC Radio 3, NPR's From the Top, and RAI Radio 3, and is the recipient of a 2021 Avery Fisher Career Grant and Salon de Virtuosi Career Grant.
Kevin Zhu is a proud recipient of a Kovner Fellowship at The Juilliard School, where he studies with Itzhak Perlman and Li Lin. Kevin performs on the c1722 "Lord Wandsworth" Antonio Stradivari violin, which is on loan from the Ryuji Ueno Foundation and Rare Violins In Consortium, Artists and Benefactors Collaborative.