Ticket Price

$15-70

Students half-price

Duration

2hrs 10min

One intermission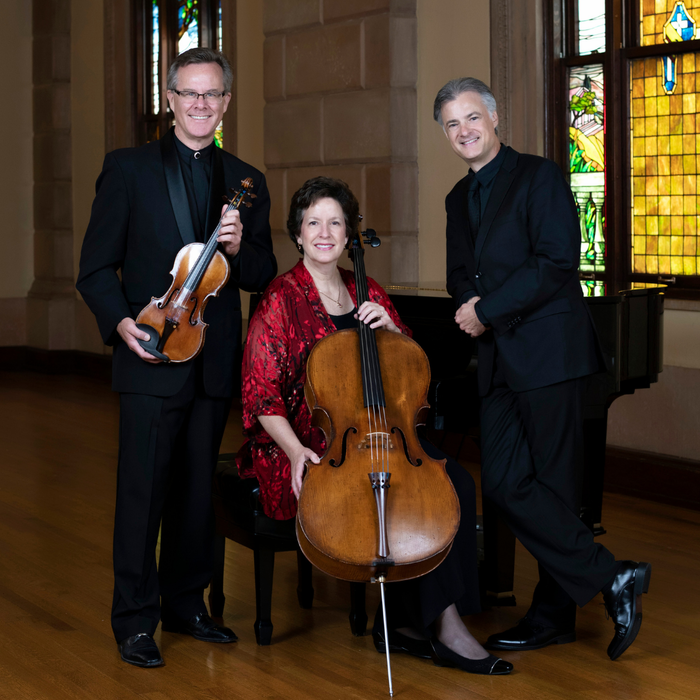 Tchaikovsky's Fourth
Jonathan Sturm, Julie Sturm, and Nicholas Roth feature in Beethoven's "Triple" Concerto, plus Walker's Lyric for Strings and Tchaikovsky's dramatic Fourth Symphony
Tchaikovsky's blazing Fourth Symphony was composed in direct response to Beethoven's Fifth. His battles with fate are vividly realized in dreamlike, lyrical passages punctuated with cosmic joy and dramatic spectacle. Beethoven's "Triple" Concerto features the intertwining melodies of Concertmaster Jonathan Sturm, Principal Cellist Julie Sturm, and pianist Nicholas Roth. But first, the Orchestra plays Pulitzer Prize-winning African-American composer George Walker's serene Lyric for Strings.
Watch Video
Tickets
Single tickets are $15-$70 and are available through Des Moines Performing Arts. Ticket prices are subject to a $5 increase on the day of the concert, excluding student rush tickets.
Student tickets are $7.50-$35 and are available through the Civic Center Ticket Office. Student rush tickets, subject to availability, are $5 for junior high and high school students and $10 for all other students the day of the concert through the Civic Center Ticket Office. One ticket sold per valid Student ID.
Health & Safety Protocols
The health and safety of our musicians, audiences, and staff is our top priority.
Beginning September 25 and continuing for the foreseeable future, all guests planning to attend a performance inside the Civic Center must present proof of full COVID-19 vaccination or the results of a negative COVID-19 test. 
Additionally, all audience members must wear a mask at all times unless enjoying refreshments within designated areas. 
We anticipate that our health and safety protocols will evolve throughout the season as the CDC's guidelines for indoor gatherings are updated.