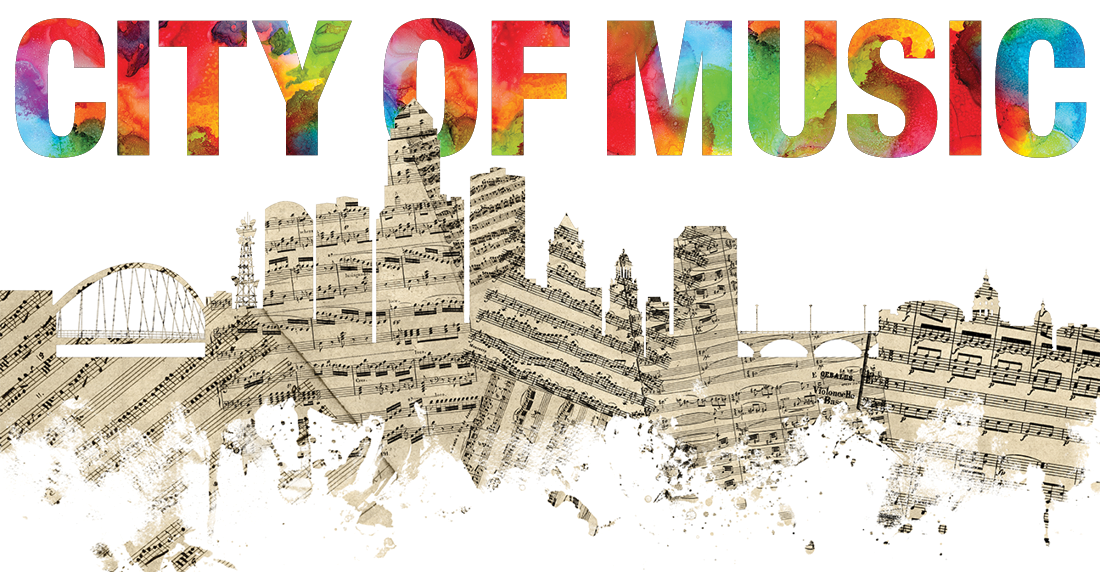 Welcome to our 85th Season!  This year, we celebrate our "City of Music" with an exciting, ambitious season packed with dazzling guest artists and beloved classics. Throughout our 85th season, you'll hear some of your all-time favorites – Stravinsky's Firebird, Holst's The Planets, and Gershwin's An American in Paris – alongside new and exciting works, many by contemporary composers never before featured on the Civic Center stage. Every program in our 85th Season blends familiar favorites with new experiences, incorporating a wide variety of sounds and colors to create a musical tapestry as unique and special as Des Moines itself.
2022-2023 MASTERWORKS SEASON
SEASON DEBUT: GERSHWIN, RODRIGO & RAVEL The Harriet S. and J. Locke Macomber Concert Sharon Isbin, called "the pre-eminent guitarist of our time," joins the Symphony for a dazzling Season Debut packed with new and familiar classics, including Gershwin's An American in Paris, Rodrigo's virtuosic Fantasia para un gentilhombre, and Ravel's rapturous, passionate Daphnis et Chloe. (Sep 24 & 25, 2022)

THE FIREBIRD Grammy-nominated pianist Joyce Yang returns to Des Moines in a brilliant showcase of stunning moments and orchestral thrills. Hear Rachmaninoff's ravishing Rhapsody on a Theme of Paganini, then the colorful, evocative tale of the Firebird raises the rafters of the Civic Center. (Oct 22 & 23, 2022)

THE PLANETS Holst's exuberant evocation of our solar system, The Planets, conjures our unfathomable universe in a swirling, spirited concert that features Adolphus Hailstork's joyous Fanfare on Amazing Grace, James MacMillan's eloquent Larghetto for Orchestra, and Elgar's cheerful, rowdy Cockaigne Overture. (Nov 19 & 20, 2022)
MAHLER 5 Our February concerts open with Valerie Coleman's Seven O'Clock Shout, an anthem celebrating the heroes of the COVID-19 pandemic. Rising star Kevin Zhu performs Tchaikovsky's bold and romantic Violin Concerto; finally, experience the tragedy and triumph of Mahler's monumental Fifth Symphony. (Feb 4 & 5, 2023)
ST. CLAIR CONDUCTS TCHAIKOVSKY Renowned conductor Carl St. Clair leads the Orchestra in a dramatic program beginning with John Wineglass's profound Alone Together. Aubree Oliverson plays Bruch's beloved First Violin Concerto; finally, the wild euphoria and desolate despair of Tchaikovsky's ethereal "Pathétique" Symphony. (Mar 11 & 12, 2023)

APRIL IN PARIS Franco-Belgian sensation Camille Thomas joins the Des Moines Symphony for an all-French program featuring Berlioz's bright Roman Carnival Overture, Lili Boulanger's 'On a Spring Morning' and the colorful can-can from Offenbach's Gaite Parisienne. But first, experience Saint-Saëns's passionate First Cello Concerto. (Apr 22 & 23, 2023)

SEASON FINALE: GIUNTA CONDUCTS RACHMANINOFF Season Finale! Hear Rachmaninoff's glorious, lyrical Second Piano Concerto played by one of classical music's most exciting new artists, Gabriela Martinez. Anna Clyne's mysterious This Midnight Hour begins a program which concludes with Rachmaninoff's rapturous, romantic Second Symphony.  (May 13 & 14, 2023)
2022-2023 POPS SEASON
THE MUSIC OF QUEEN Back by popular demand! Experience all your favorite Queen hits from "Under Pressure" to "Bohemian Rhapsody" and more performed by the Des Moines Symphony and a soaring rock band. Don't miss this one-of-a-kind tribute to one of the most iconic bands in history! (Oct 15, 2022)

NEW YEAR'S EVE POPS: FRANK & THE GREAT LADIES OF SONG Broadway brass meets old school class in a fresh take on songbook classics with award-winning vocalists Capathia Jenkins and Tony DeSare. Ring in the New Year with timeless classics made famous by legendary singers Frank Sinatra, Ella Fitzgerald, and more! (Dec 31, 2022)

AN EVENING WITH KELLI O'HARA In collaboration with Des Moines Performing Arts One night only! Tony Award-winning singer and actress Kelli O'Hara, hailed by The New York Times as "Broadway musical's undisputed queen," joins the Des Moines Symphony for an intimate program of American Songbook classics and modern Broadway favorites. (May 6, 2023)
Individual concerts will go on sale during Summer 2022, but you can reserve your seats now by becoming a season subscriber. Learn more by clicking the link below!