This season, we are on an extraordinary mission to connect with our community in bold new ways – and we want you to join us. Learn about our revised 2020-2021 Season, including the new "Live from the Temple" concert series.
The Des Moines Symphony today announced a revised 2020-2021 season beginning with a series of three livestreamed concerts in the fall, and returning to in-person concerts with its annual New Year's Eve Pops on December 31, 2020.
The Des Moines Symphony season will begin on Thursday, October 1 with the first of three livestreamed concerts in a new Live from the Temple concert format. The concert broadcasts, featuring a reduced-size orchestra spaced appropriately to ensure musician safety, will include special interviews and behind-the-scenes footage along with a live Q&A session with Maestro Joseph Giunta. No audience will be present; instead, performances will be livestreamed for at-home viewing.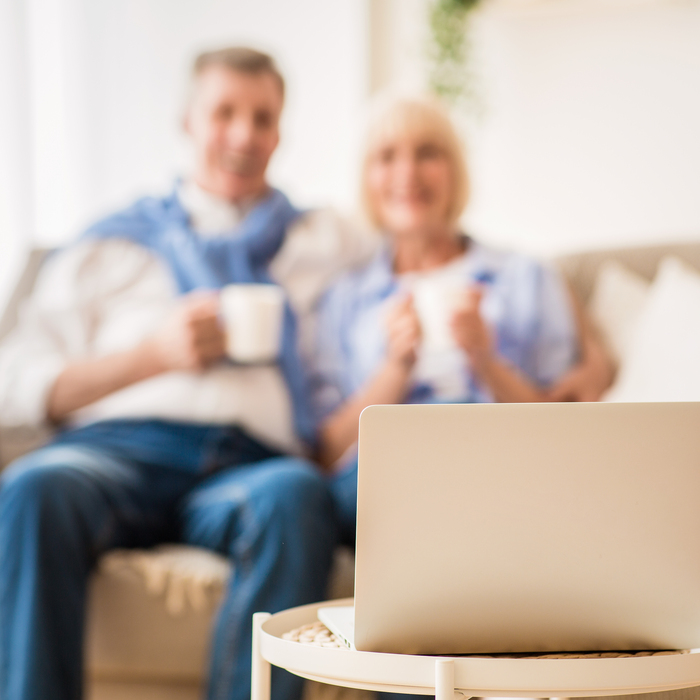 Each of the concerts in this series will be broadcast live from the Temple for Performing Arts and will be preceded by a full week of online programming including classes, virtual social events, prelude talks, and more. Season ticket holders will receive free access to the livestreamed concerts as well as admission to additional events based on their subscription level. Single tickets will be available for sale at a later date, and will include optional pre-concert meals for pickup from local restaurant partners.
The Des Moines Symphony's season will open in October with Bach's Brandenburg Concerto No. 3. Further highlights of the "Live from the Temple" series include Gabriela Lena Frank's Leyendas: An Andean Walkabout; Debussy's Sacred and Profane Dances featuring Principal Harpist Erin Brooker-Miller as soloist; Vivaldi's Concerto for Two Trumpets featuring Principal Trumpet Andrew Bishop and Second Trumpet Andrew Classen; Copland's original setting of Appalachian Spring; Vaughan Williams' Fantasia on "Greensleeves," and more.
"When the pandemic became a harsh reality for all of us this past March, musicians throughout the world began to channel their creativity in ways we never imagined," said Music Director & Conductor Joseph Giunta. "In that spirit of innovation, I wanted to choose music that I would not usually consider for a Des Moines Symphony Masterworks program in the very large Civic Center; instead, these works are written for groups of five to thirty-five musicians in a wide range and variety of styles. I wanted to include outstanding pieces by diverse and underrepresented composers alongside familiar works, and I wanted to feature some of our own outstanding musicians as soloists. We are very excited about these events, and invite everyone to join us online for a series of innovative and exciting concerts."
Some previously announced concert repertoire in the Des Moines Symphony's 2020-2021 Season has changed, and several concerts have been shifted from fall to spring. The full Masterworks schedule is now planned as follows:
2020-2021 MASTERWORKS SEASON
LIVE FROM THE TEMPLE: HISTORY AND FOLKLORE From Bach's colorful, inventive Brandenburg Concerto No. 3 to Gabriela Lena Frank's Leyendas, take a musical journey spanning three continents and 300 years (Thu Oct 1, 2020)
LIVE FROM THE TEMPLE: COPLAND & VIVALDI Des Moines Symphony musicians Andrew Bishop and Andrew Classen feature in Vivaldi's sparkling Concerto for Two Trumpets, plus Copland's idyllic Appalachian Spring (Thu Nov 12, 2020)
LIVE FROM THE TEMPLE: WINTER FANTASIA(add-on concert) Celebrate the holiday season with the Des Moines Symphony! From Bach to Boyce, this festive evening of music will inspire warmth, joy and peace. (Thu Dec 17, 2020)
THE "TRIPLE" & TCHAIKOVSKY 4 Tchaikovsky's dramatic Fourth Symphony – plus, Symphony Principals Jonathan and Julie Sturm are featured in Beethoven's "Triple" Concerto (Jan 23 & 24, 2021)
IMMORTAL BELOVED Natasha Paremski plays Rachmaninoff's thrilling, grand Third Piano Concerto in a passionate concert inspired by Beethoven's "Immortal Beloved" letters (Feb 13 & 14, 2021)
BEETHOVEN'S VIOLIN CONCERTO The noble grandeur of Sibelius 7, plus – Paul Huang joins the Symphony for Beethoven's transcendent Violin Concerto in D Major (Mar 20 & 21, 2021)
BEETHOVEN'S NINTH Joseph Giunta and the Orchestra are joined by a soaring choir in Beethoven's joyful anthem for humanity (Apr 17 & 18, 2021)
SEASON FINALE: THE FIFTH & THE PLANETS The most famous four notes in music, side by side with one of the greatest symphonic blockbusters ever written (May 15 & 16, 2021)
Three concerts originally scheduled for September and October 2020, Carmina Burana, Bernadette Peters in Concert, and Revolution: The Music of the Beatles, have been postponed into 2021. All previously issued tickets will be valid for the rescheduled performance dates; ticket holders will be informed of the rescheduled dates as soon as those dates have been confirmed with both the artists and the venue.
"While nothing will ever replace live music, these streamed presentations will create new and exciting opportunities for our audiences to engage with the Symphony, including interviews with our performers, a glimpse backstage and even a virtual post-concert question and answer reception – all while prioritizing the safety of our musicians, audiences, and staff. We can't wait to perform live in the Civic Center again, but until we can do so safely, we are very excited for the opportunity to reach our audiences in new ways online."

Joseph Giunta, Music Director & Conductor
As an expansion of the Orchestra's popular DMSO at Home series of digital concerts streamed live from orchestra members' homes, the DMSO will begin offering interactive online courses in August. This digital version of the Symphony's "Classical Conversations" series will be held on Zoom and led by Dr. Eric McIntyre, Department Chair of Music at Grinnell College. The Des Moines Symphony will also continue to offer its Tuesday DMSO at Home Videos, Thursday Listening Room series, and Sunday evening livestreamed recitals free of charge. Each DMSO at Home video is freely available on the Des Moines Symphony's website, Facebook page, and YouTube Channel for on-demand streaming.
Masterworks season ticket holders for the 2020-2021 season can opt in for automatic access to all ticketed streaming events in the fall; they can also choose from a variety of additional ticketing options. Ticketholders should visit this page to view a full range of ticketing options for the 2020-2021 Season.
Single tickets for the Des Moines Symphony's Live from the Temple series will go on sale September 1.